Lady Gaga Pays Tribute to David Bowie with an Exciting Grammy Performance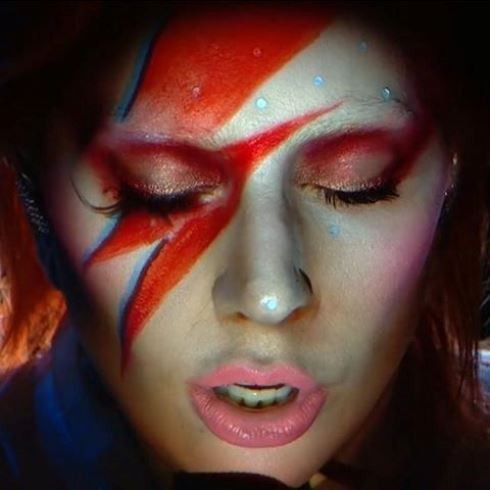 Hang on for a minute...we're trying to find some more stories you might like.
Lady Gaga preformed an unforgettable tribute to the world-known music icon David Bowie, this weekend at the Grammys. Despite Bowie's unmatchable style, Gaga captured the best and most famous moments of Bowie's life and celebrated them on live television.
Just as the news of Bowie's death hit the media, Gaga posted multiple times about the "beautiful soul" that has just passed. She later showed her love and appreciation for the artist by getting a tattoo of his alter ego "Ziggy Stardust" on her ribcage.
"As the first drop of paint begins to transform the artist a lightning bolt strikes in his mind. A glimpse of his future self. A Spider from Mars appears, spinning his magic like a web until he falls to earth. Where Ziggy Stardust is born to rise and fall, and be a Hero." Gaga writes on social media. She also posted a video of herself crying as she was getting ready for her performance, captioned, "The world loves you David."
Gaga began her performance with a special effects hologram over her face of Bowie's most memorable makeup looks, including the spider from mars and the lightning bolt. She performed his most famous songs, including "Space Oddity," "Changes," "Ziggy Stardust," "Suffrage City," "Let's Dance," and "Heroes."
Bowie's well known fashion was also incorporated into the Grammy performance. Gaga started her transformation to Bowie's spirit by sporting bright orange hair. She also wore many familiar pieces, like the Ziggy Stardust cape. Gaga had her very own "Ziggy" cape made by Kansai Yamamoto, a leader in Japanese fashion.
In her performance, Gaga captured David Bowie's essence and spirit. She celebrated his life and his unique sense of style. If anyone was to do a tribute for David Bowie, Lady Gaga fit the part best.