Miss Peregrine's Home for Peculiar Children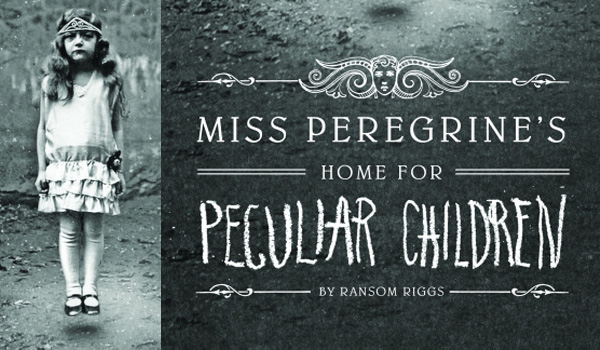 Hang on for a minute...we're trying to find some more stories you might like.
Pictures can tell a thousand stories. In Ransom Riggs' novel, "Miss Peregrine's Home for Peculiar Children", he offers a new perspective on how to combine both a new take on old photographs with an impressive story that coincides. Through the brilliant use of old photographs, Riggs has created a story rooted in the real world with a fantastical point of view.
Sixteen-year-old Jacob has always wanted to be an explorer. From the inspiration of his grandfather's lively tales of extraordinary people, monsters, and mysterious lands, Jacob spun the world into one big fantasy, made real through the photographs that his grandfather always carried around with him.
After his grandfather's mysterious death, Jacob goes on a quest to find out his grandfather's roots and to find out for himself if the stories really are true. Along his journey, Jacob finds out that there is more to his family, and more to himself than he is willing to accept.
Jacob's journey takes him from his hometown in Florida to an abandoned island somewhere on the outskirts of the English coast. On this island Jacob discovers the ruins of what he believes to be the school where his grandfather took shelter from during World War II. Upon exploring the abandoned schoolhouse, he finds trunks full of pictures, pictures that are just as peculiar as the ones he grew up dreaming about.
All of his hopes of finding the infamous Miss Peregrine, the headmistress, ceased when he learned that she and all of her students were believed to have perished in a bombing attack on September 3, 1940.
In his disappointment, Jacob wanders into a girl in a white dress who recognizes him as his grandfather. Intrigued by this, he follows this girl into a new world that is more peculiar than the people that reside within it walls.
However, this world, though protected by worldly barriers, is under the threat of a race far worse than the dangers that lay within. Being the only one with the ability to see the danger, Jacob is left making one of the biggest decisions of his life; whether to stay and protect his new friends, or go home and try to live a semi-normal life.
Through this timeless theme of finding one's self and discovering what you were born to do, Riggs combines horror, mystery and romance to prove that those who may seem "peculiar" may truly be as peculiar as they seem.
"Miss Peregrine's Home for Peculiar Children" is the first book in the Miss Peregrine's Home for Peculiar Children Series. The other two books titled "Hollow City" and "Library of Souls" follow Jacob and his new friends on their journey through the mysterious world that is the past.
"Miss Peregrine's Home for Peculiar Children" is set to come out as a movie in September 2016, directed by Tim Burton and starring Eva Green, Asa Butterfield, and Samuel L. Jackson.