Family Fun for the Fall Season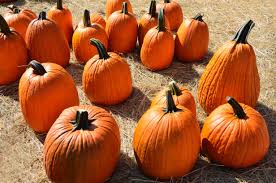 Hang on for a minute...we're trying to find some more stories you might like.
With Summer coming to a close, that can only mean one thing: Fall is here! With fall the season upon us, we can finally welcome all of the haunted hayrides, Halloween costumes, and pumpkin/apple picking. Also, who can forget the delicious pumpkin spice flavored treats? Here are just some of the ways to make the Fall season spooky and festive for your friends and family. .
Haunted Nights:
Here in Monmouth County, there are several locations of Casola Farms, which has pumpkin picking, friendly hayrides, pony rides, a petty zoo, and corn mazes. Casola Farms also has several fruits and vegetables available. They are open from 8am to 6pm. Casola Farms also offers many spooky attrations as well during the Halloween season. Casola Farms offers a haunted house of horrors, hayrides, and a walk of terror. Casola Farms is located in both Holmdel and Marlboro.
Another scary adventure you and your friends can go on is Frightfest at Six Flags Great Adventure. Aside from adrenaline rushing roller coasters, Six Flags offer louring haunted attractions such as the Heist, or Total Darkness. The Haunted Heist is a scary scavenger hunt with maps and dark and slippery paths. On the other hand, Total Darkness is a "house" where as soon as a group enters, the lights are turned off and you are standing in total darkness. Get your scare on!
Halloween Costumes:
What is the best thing about Halloween? You get to be someone you are not for a day! There are many Spirit Halloween stores available in our area alone that offer a range of Halloween decorations and costumes. Popular costumes for Halloween 2017 are Moana, characters from the cast of the Netflix Original Series "Stranger Things," and the characters of "Beauty and the Beast." Sizes vary from 12-months-old to X-large. Spirit Halloween is also offering deals after spending a specific amount.
Another way to get the spookiest Halloween costume is by simply going on Amazon. The sizes of costumes on Amazon range from an extra-small to a 2XL. Amazon's costumes are eco-friendlier compared to Spirit Halloween. For Halloween costumes, it is also a very cool idea to be creative. Being creative for costumes can be cheaper, and can also be a way to embrace your imagination. If you are dressing up with a group of friends, coming up with a costume idea can be a way to bond. Do not be afraid to be creative!
Pumpkin Spice and Everything Nice:
As it is getting more chilly outside, many will start warming up with a nice pumpkin spice latte. Starbucks' famous Pumpkin Spice Latte is finally back with its delicious spices, nutmeg, clove, and just a dash of whipped cream. The latte can be either iced or blended. Yum! Starbucks also offers a Pumpkin Spice Chai Tea Latte with black tea, cinnamon, and honey.
Along with your Pumpkin Spice Latte, you can eat some delicious pumpkin flavored Oreos. These new Oreos are offered for a limited time only, so hurry and get to the store!
With all these options surrounding you, the possibilities to make a spooky and eventful fall is endless! Wish a happy and safe Halloween to all!