The Golden Globes Have Arrived!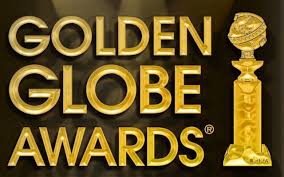 Hang on for a minute...we're trying to find some more stories you might like.
On Sunday, Jan. 8, the 74th Annual Golden Globe Awards will take place at The Beverly Hilton hotel. The Golden Globes commemorate all of the movies and television shows from the past year. This year, Jimmy Fallon will be the host of this star-studded event.
The Golden Globes consists of 25 categories, the most well-known ones being Best Motion Picture, Best Animated Feature Film, Best Original song, and Best Television Series. For the categories "Best Motion Picture" and "Best Television Series," there are two subcategories, one for drama and one for musical/comedy.
The nominees for the Best Motion Picture Drama are Hacksaw Ridge, Hell or High Water, Lion, Manchester by the Sea, and Moonlight. For the musical/comedy section, the nominees are 20th Century Women, Deadpool, Florence Foster Jenkins, La La Land, and Sing Street. All of these movies have been critically acclaimed, but no one is certain who will win.
The movies that were nominated for Best Animated Feature Film this year are Kubo and the Two Strings, Moana, My Life as a Zucchini, Sing, and Zootopia. Although this category features many children's movies, people of all ages love animation and will continue loving it for years to come.
Every year, there is at least one song from a movie that becomes so popular that it is in the top 10 of the iTunes chart. This year, the nominations for Best Original Song are "Can't Stop the Feeling" (Max Martin, Shellback, and Justin Timberlake) from the movie Trolls, "City of Stars" (Justin Hurwitz, Pasek, and Paul) from the movie La La Land, "Faith" (Ryan Tedder, Stevie Wonder, and Francis Farewell Starlite) from the movie Sing, "Gold" (Stephan Gaghan, Danger Mouse, Daniel Pemberton, and Iggy Pop) from the movie Gold, and lastly "How Far I'll Go" (Lin-Manuel Miranda) from the movie Moana.
2016 has brought the world so many amazing shows, and two will be awarded for Best Television Series in the drama and musical/comedy categories. For Best Drama Series, the nominations are The Crown, Game of Thrones, Stranger Things, This is Us, and Westworld. For Best Musical/Comedy Series, the nominations are Atlanta, Black- ish, Mozart in the Jungle, Transparent, and Veep.
Tune into NBC at 8 p.m. on Jan. 8 to witness this star-studded event.