A-Fraud or For Real?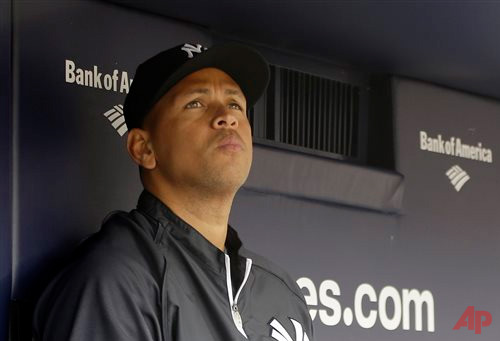 Hang on for a minute...we're trying to find some more stories you might like.
When the hearing of Alex Rodriguez began on November 19 in New York City, many were unsure as to what was going to happen when it comes down to Alex Rodriguez and Major League Baseball.
The hearing was surrounding the 211 game ban that Alex would serve due to alleged performance enhancing drug use. The 211 game suspension would not only cost Alex an entire season, but almost 40 million dollars lost during that time.
Alex was accused of using performance enhancing drugs (PEDs) earlier this year on a list of names given to Major League Baseball by a medical assistant from a Biogenesis Clinic down in Miami Florida. The list contained names of athletes, with the majority of those athletes being some of Major League Baseball's finest.
The list included former NL MVP Ryan Braun of the Milwaukee Brewers, Nelson Cruz of the Texas Rangers, Jhonny Peralta of the Detroit Tigers all along with the most famous name on that list, Alex Rodriguez.
While other drug abusers such as Braun, Cruz and Peralta recieved a 50 game suspension, instead the MLB front offices decided to lay a 211 game ban on Alex Rodriguez, a first time offender if proven guilty.
At the arbitration hearing on Tuesday November 19, the arbitrator made it clear that on Thursday November 21 MLB Commissioner Allan 'Bud' Selig would testify against Alex and explain the reasoning for Alex's 211 game suspension. However come Wednesday November 20, it was made clear that Commissioner Selig would not testify, let alone attend the hearing.
Once Alex and his team of attorney's learned that Commissioner Selig would not attend or testify at the hearing Rodriguez commented on the Commissioner's actions saying "The absurdity and injustice became just too much. I walked out and will not participate any further in this farce." Alex also took his argument to WFAN, a local radio station based in New York where he spoke with local radio host Mike Francesa.
Francesa proceeded to ask Alex about his alleged use of performance enhancers provided by the Biogenesis clinic in Miami. When asked about his alleged drug use, Alex proceeded to deny any usage of drugs or any performance enhancers in which he was accused of using.
Come Friday, November 22, Alex and his team of attorney's, when asked about how they felt about the testimony simply replied with "We crushed it."
As of now, it is unclear as to when a decision on the case will be made but all things are leaning towards a decision being made sometime in early 2014, whether it be January or February, the decision is sure to have a big impact no matter which way it goes.