Tornadoes Strike Midwest
Severe thunderstorms and tornadoes hit the Midwest quite hard on Sunday, November 17, causing a large amount of destruction to parts of central Illinois. Six people were killed and neighborhoods were left devastated. Authorities have been traveling around the area looking for people who might be trapped or hurt.
The community of Washington, located in Tazewell County, is one area that experienced the most damage. Multiple blocks of homes were demolished. Families around the town have been offering to take in people who have lost their homes, belongings, and even family members. Last reported at Saint Francis Medical Center, six have died and 37 people have been treated. Injuries range from broken bones to head injuries that were very serious. Methodist Medical Center treated more than a dozen. Both hospitals are located in Peoria.
According to National Weather Service's website, 65 tornadoes had occurred, a majority of them located in Illinois. That number is said to decrease since emergency workers, tornado spotters, and other reporters  report the same tornado. The highest occurrences of tornadoes were in 1992, with 105 tornadoes being confirmed from November 21-23. Meteorologists have reported that such strong storms this late in the year are extremely rare because there is not enough heat produced from the sun to start up severe weather. Apparently temperatures were ranging from the 60s-70s which is warm enough to cause storms paired with the wings that are stronger than ever at this time of year.
About the Contributor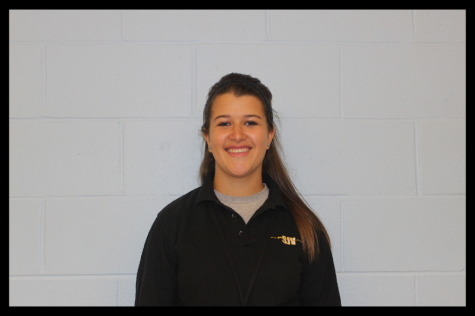 Emily Mugno, Writer
Hi,my name is Emily and I am a junior at Saint John Vianney High School. I enjoy watching sports and writing articles. My favorite sport to watch is baseball...