Mean Girls is Heading to Broadway!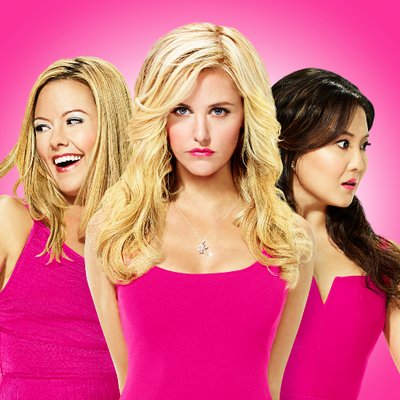 Mean Girls is back! Tina Fey's cult-classic film will be heading to Broadway this spring. The musical will be performed at The National Theatre in Washington D.C. for its pre-Broadway run, which will be performed starting this Halloween through Dec. 3. The new shows will then begin previews on March 12, 2018, and tickets will be going on sale for the public on Oct.  3.
According to the Washington Post, "The Queen Bee onstage this fall is Tina Fey." Fey, who is best known for her successful run on Saturday Night Live, wrote the script for the film that inspired the Broadway show, and starred in it as well. Now, Fey is using her talents to produce the musical. Additionally, Jeff Richmond will be the composer, and Nell Benjamin, who also wrote for Legally Blonde: The Musical, will be the lyricist. Casey Nicholaw, who has directed and choreographed The Book of Mormon and Something Rotten, will also be the director and choreographer for the production.
This highly anticipated musical will have the same plot line as the movie that fans fell in love with in 2004. The show will follow Cady Heron, a teenage girl who recently moved to Illinois after living Africa her whole life. At her new high school, she quickly earns the attention of "The Plastics," a trio of popular frenemies led by the heartless Regina George. Cady, with the help of her friends, Janice and Damian, concoct a plan to end Queen Regime's reign of malice on the school.
Fans of the film can look forward to seeing the role of Regina being performed by Taylor Louderman. Additionally, Gretchen Wieners will played by Ashley Park, and Karen Smith will be played by Kate Rockwell. The role of the protagonist, Cady Heron, will also be played by Erika Hennignsen Despite these being only a few of the cast members of the show, you can see the whole cast list by checking out Broadway.com.
One of the most highly anticipated aspects of the Mean Girls musical is being able to finally see the infamous "Burn Book" live and in person. Fans can also anticipate all of the iconic quotes from the movie that will inevitably be incorporated into the musical. Tina Fey is ready to take this shot, and fans should be prepared to be transported into the high school where everything is noticed and the Plastics reign supreme.