Just One Day Until Freaky Friday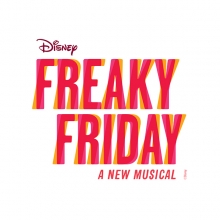 Freaky Friday first introduced its mother-daughter body-switching narrative as a novel by Mary Rodgers in 1972 and has since been adapted multiple times. The latest rendition hit the stage in the Signature Theater's premiere of Freaky Friday, the new musical, starring Emma Hunton and Heidi Blickenstaff. 
Many theater fanatics recognize the name of Mary Rogers through her famed last name. As the daughter of Richard Charles Rogers, Mary grew up in a world of musical theater. Richard Rogers is widely regarded as one of musical theater's greatest impacts, writing the music alongside Hammerstein for shows such as The Sound of Music, Oklahoma!, South Pacific, The King and I, and more classics. 
Mary Rogers wrote many musicals before writing children's books, her first full-length musical being Once Upon a Mattress. Once she transitioned into the world of literature, Freaky Friday was born. In 1976, the book became a feature film, for which Mary Rogers wrote the screenplay.
Several more adaptations were developed before the concept was picked up by award-winning composer Tom Kitt (Next to Normal, Bring it On, If/Then, Jagged Little Pill) and playwright Brian Yorkey (Next to Normal, 13 Reasons Why, If/Then) as well as Bridget Carpenter (Friday Night Lights, Parenthood) to create the musical based on the book by Rogers.
"When an overworked mother and her teenage daughter magically swap bodies, they have just one day to put things right again. Freaky Friday, a new musical based on the celebrated novel by Mary Rodgers and the hit Disney films, is a heartfelt, comedic, and unexpectedly emotional update on an American classic. By spending a day in each other's shoes, Katherine and Ellie come to appreciate each other's struggles, learn self-acceptance, and realize the immeasurable love and mutual respect that bond a mother and daughter" (Musical Theater International). 
Saint John Vianney Presents Freaky Friday, the new musical, March 31st at 7 pm, April 1st at 7 pm, and April 2nd and 2 pm and 7 pm.
Freaky Friday Cast List 
Nicole Vota, Alyssa Jones, Amaya Hemmings, Emmett Smithouser, Chase Keeling (SBS 5th Grade), Gabriella Alvarado, Greg Castellano, Frank Sveva, Adriana Ayvaz, Hailey Oswick, Kayla Rose, Natalina Leite, Sofia Cammarano, Natalina Leite, Alexis Najmy, Zora Dancy, Jack Widman, Simon Roche, Angelica Melone, Ava Burke, Gracie Bush, Fiona Drew, Michael Mahoney, Hailey Bowden, Peyton Foranoce
Crew & Tech 
Erin Ventrudo, Christine Vill, Sam Bell, Ashley Suarez, Katie Blanchard, Amelia Gaibor, Noah Pollak, Kristen Belen, Hannah Alisie, Dominic Lambusta, Gavin Schmedes, Cara Ventrudo, Griffin King, Philomena Sweeney, Grace McKinney, Elizabeth Alvarado
Production Crew 
Director – Mrs. Schmidt
Set Design and Construction – Mrs. Agnello
Costumes/Production Assistant – Mrs. Figur
Lighting Design – Mr. Scoles
Set Construction – Mr. Fano
Acting Coach – Mr. Fran
Social Media – Will DeMuria