Harry Styles: What To Know About His New Album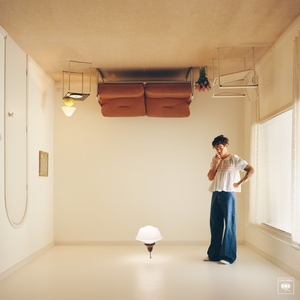 Harry Styles broke the internet on March 23 with the announcement of his new album Harry's House. This thirteen track album has been long awaited by fans of Styles, who has not released new music since the release of Fine Line in December 2019. Harry's House, Styles' third album, is set to release on May 20, 2022, and fans simply cannot wait.
Styles' fans have speculated an album release soon thanks to a mysterious website called Youarehome.co, in which a door led to a different abstract painting every day. The art is similar to that of art related to Styles' third album, and fans are quickly making theories about lyrics and actual pieces of music.
"As It Was," a single released on March 31 at 7 p.m. EST, is the first glimpse we receive of Styles' third album. "As It Was" carries an upbeat tempo with summer-esque vibes, but its lyrics are gut-wrenching. With phrases like "Harry, you're no good alone. Why are you sitting at home on the floor? What kind of pills are you on?" and "Ringin' the bell, and nobody's comin' to help. Your daddy lives by himself, he just wants to know that you're well." The song's depressing lyrics and fast-paced beat are an interesting juxtaposition, and has fans speculating what kind of songs will be on Harry's House. Another interesting piece of this song is the intro, which is actually Styles' goddaughter saying "C'mon Harry, we wanna say goodnight to you!" In an interview, Styles stated that his goddaughter calls him every night, and one night his phone did not ring, so she left a voicemail, and Styles is not even sure how it came to be on the track, but he loved it. He said, "I, kind of, dug it out at some point when we were in the studio and put it in front of the song for some reason. I, kind of, fell in love with it and it just stuck." 
Fans are very excited to hear what Harry's House has in store after "As It Was" had great reviews overall. In recent interviews, Styles has seemed excited for this third album, and cannot wait to share it with his fans – and his fans cannot be more excited to hear more of Styles.