The Duggar Family is Still Counting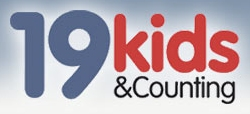 This past week, the Duggar family returned to television with their new series, Jill and Jessa: Counting On. Famous for having many children, the Duggar family took a break from the spotlight this past year after news of a family molestation scandal broke and their hit series, 19 Kids and Counting was cancelled by TLC. The new series will focus mainly on the fourth and fifth child in the Duggar family, Jill and Jessa, as they start their own families and try to move on from the scars of their past.
For almost seven years, viewers watched the Independant Baptist Christian family grow and venture into adulthood. The family is known for their values, such as purity and modesty, but the audience's view on them changed in May 2015 after news broke that Josh, the eldest son in the Duggar clan, inappropriately touched five young girls while they were sleeping between 2002 and 2003, four of which were his own sisters. Josh Duggar was 14/15-years-old at the time. Despite a police report being filed in 2006, the case was never investigated fully.
Immediately as the news broke of the scandal, TLC pulled all episodes of 19 Kids and Counting from their schedule indefinitely. TLC released a statement regarding the situation, saying, "We are deeply saddened and troubled by this heartbreaking situation, and our thoughts and prayers are with the family and victims at this difficult time." At the same time, many of the show's advertisers also pulled their ads from the show. Several petitions were started requesting for TLC to cancel the series due to the scandal contrasting the family's Christian values. Also, Josh resigned from his position at the Family Research Council.
Many family members, such as Josh's parents Jim Bob and Michelle, Josh's wife Anna, and Josh himself responded to the news soon after the information was released. "Twelve years ago, as a young teenager, I acted inexcusably for which I am extremely sorry and deeply regret. I hurt others, including my family and close friends," Josh said exclusively to People magazine.
In a joint statement, Jim Bob and Michelle Duggar both said that ""When Josh was a young teenager, he made some very bad mistakes, and we were shocked. We had tried to teach him right from wrong. That dark and difficult time caused us to seek God like never before."
Fans around the world wondered if Josh's wife of seven years, who he also has four young children with, knew about her husband's past. In her statement, Anna revealed that Josh "revealed his past teenage mistake" years prior to their engagement. She also stated that she believes the counselling her husband received changed his life. "I know who Josh really is," Anna stated, "someone who had gone down a wrong path and had humbled himself before God and those whom he had offended."
Eventually, the Duggar family went on to be interviewed by Megyn Kelly on The Kelly File, a program on the Fox News Channel. During this interview, one of Josh's sister, who was also a victim of the molestation, revealed that she doesn't consider her brother a molester. "I think on the case of what Josh did, it was very wrong. I'm not going to justify anything that he did or say it was okay," Jessa said.
She continued saying, "I do want to speak up in his defense against people who are calling him a child molester or a pedophile or a rapist. That is so overboard and a lie, really."
Jessa and another one of Josh's sisters, Jill, also claimed that their family has forgiven Josh and have moved on from the situation long before the scandal broke.
A little over month after news of the scandal was made public, TLC officially announced that they were cancelling 19 Kids and Counting. TLC also announced that in light of the situation, they would produce a one hour special about child abuse that would feature both victims, Jill and Jessa.
Shortly after the Duggar family's series was cancelled, an online data breach from a website for spouses who are interested in cheating on their significant other revealed that Josh made transactions on the website and there was an account under his name. Also, it was revealed that Josh spent almost $1000 for his two subscriptions.
Immediately after this information was leaked, Josh Duggar released another statement on the Duggar family website saying that he considers himself "the biggest hypocrite ever." He also admitted to being unfaithful to his wife. Afterwards, Josh checked himself into a rehabilitation facility that was meant for "long-term treatment."
After the buzz over the scandal died down, TLC announced that they would air a three-part spinoff in December, Jill and Jessa: Counting On, with the potential of it becoming a full series after the episodes aired. The three-part series would focus on the newlywed sisters, Jill and Jessa, and several other members of the Duggar family, with the exception of Josh. In March, TLC announced that Jill and Jessa: Counting On had been picked up for a full season and that it would premiere later that month.
Another one of the Duggar children, John David, said, "We're really looking forward to the future, and so we kind of share that with our fans, the folks that have followed us for years." TLC hopes that fans of 19 Kids and Counting will tune in to this new series that will follow the family and that we will see them grow and adjust to their new lives.