What's Coming to Theaters in 2022?
Bored in 2022? Luckily, the film industry is releasing hundreds of new movies, and there's one for everybody. From films starring Brad Pitt to Harry Styles, here are some of Hollywood's newest blockbusters coming your way!
DRAMA:
"White Bird: A Wonder Story," produced by Lionsgate, is coming to theaters on Sept. 16. This film is based on the novel and movie "Wonder" (2017) and follows the childhood of Julian's grandmother, a character from the franchise. Taking place during the Holocaust, a young Grandmere (Ariella Glaser) was a shy Jewish girl in hiding from the Nazis, accompanied by a young boy who helped them fight to survive – and they form a companionship. Directed by Marc Foster, "White Bird" also stars Bryce Gheisar and Helen Mirren.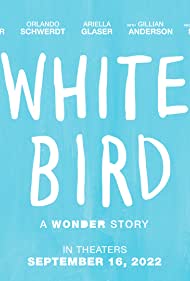 "Babylon," produced by Paramount Pictures, takes place in 1920s Hollywood, when the film industry ended "silent movies". This film will bring Brad Pitt, Margot Robbie, and Emma Stone to the big screen on Dec. 25. Directed by Damien Chapelle, it includes supporting roles by Meryl Streep and Tobey Maguire, who is also the executive producer.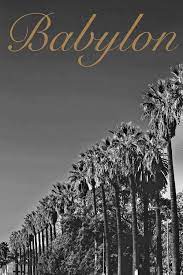 COMEDY:
Who doesn't love a good laugh? "Legally Blonde 3," the highly-anticipated threequel of the 2001 Reese Witherspoon classic, is coming to the big screen. Though the exact plot is still unknown, viewers will get an inside look on what fictional lawyer Elle Woods (Witherspoon) is up to now, thanks to director Jamie Sulk and co-writer Mindy Kaling. This long-awaited chick-flick is produced by HelloSunshine and Metro-Goldwyn-Mayer, and will be released on May 20.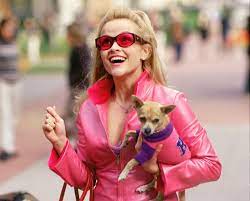 For the kids, the "Despicable Me" franchise continues, as Steve Carell stars in "Minions: The Rise of Gru." This film, set to release on July 1, is a prequel to the previous four movies of the franchise. Directed by Kyle Balda and produced by Illumination, it will follow the childhood of the franchise's antagonist, Gru (Carell) and his determination to be a villain, with a supporting cast of Taraji B. Henson and Julie Andrews.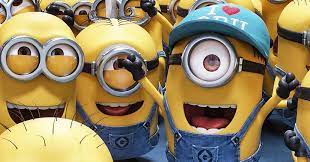 THRILLER:
"Don't Worry Darling," starring musician Harry Styles and actress Florence Pugh, takes place in 1950s America when a married woman (Pugh) becomes suspicious of her husband (Styles) and his work, while living in a utopian community. Dark secrets are uncovered in this film, which is set to release on Sept. 23. Produced by New Line Cinema and Vertigo Entertainment, this movie serves as the fourth acting role for Harry Styles and is directed by Olivia Wilde.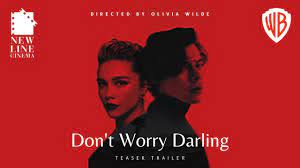 ACTION:
"Uncharted," starring A-Listers Mark Wahlberg and Tom Holland, follows the adventures of Nathan Drake (Holland) and Victor Sullivan (Wahlberg) on a mission to solve the mysteries of the lost fortunes of Ferdinand Magellan. Produced by Columbia Pictures and directed by Ruben Fleischee, this action-packed film is set to release on Feb.18.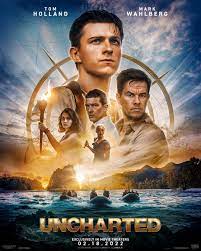 Batman is back! "The Batman," directed by Matt Reeves, is hitting theaters on March 4. DC Films is releasing another installment of their iconic superhero story. Starring Robert Pattinson, Jeffrey Wright, and Paul Dano, this action film will follow serial killer "The Riddler" (Dano) going after Batman (Pattinson) who is once again fighting crime in Gotham City.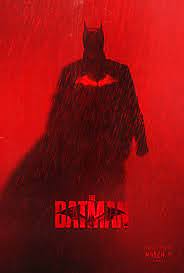 SCI-FI/FANTASY:
"Everything Everywhere All at Once" follows the life of a Chinese immigrant. Taking place in 1950s America, Evelyn Wang (Michelle Yeoh) has been struggling to get her taxes done while adjusting to a new environment surrounded by heroes and monsters. Directed by Daniel Kwan and produced by A24, this film is coming to theaters on Mar. 25.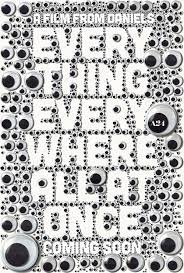 "Avatar 2," directed by James Cameron, has a leading cast of Sam Worthington, Zoe Saldana, and Kate Winslet. It follows the new family of Jake Sully (Worthington) as they fight to save their home planet, Pandora, from the human species. Thanks to 20th Century Studios, Lightstorm Entertainment, and TSG Entertainment, the long-awaited sequel of the iconic film, "Avatar," is coming to theaters on Dec.16.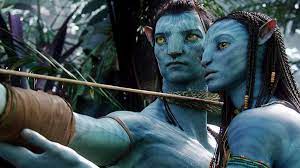 It seems that 2022 will be the year of continuing franchises! It is expected that these films will be quite successful in the box office, but most importantly, enjoyable for viewers.