Five Quick and Easy Tasty Recipes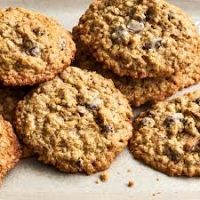 1. Breakfast – Breakfast Oatmeal Cookies
Not only are these cookies shockingly easy to make, but they are easily customizable! First, preheat the oven to 350 degrees, and then combine a cup of oats and two bananas until well incorporated. Add any other ingredients like chocolate chips, peanut butter chips, m-and-m's, blueberries, or anything else you desire! Bake for 12 minutes, and enjoy this delectable breakfast cookies.
      2. Appetizer – Mozzarella Sticks
This recipe calls for only three ingredients: 5 egg roll wrappers, 10 mozzarella string cheeses, and oil for frying. The first step is to cut the egg roll wrapper in half, then wrap up a mozzarella string cheese in the wrapper, and fry it in boiling oil. Fry until golden brown, and you have made an easy, delicious appetizer! Try it with marinara sauce for a more elevated flavor.
      3. Entree – 3 Ingredient Teriyaki Chicken
Gather 2 pounds of chicken thighs, 1 cup of soy sauce, and a half cup of brown sugar. After stirring the soy sauce and the brown sugar, and shredding the chicken, mix it all together. Congratulations, you have just made an entree! Try serving it with white rice, and you have an entire well-rounded meal.
      4. Lunch – Microwave Mac 'n' Cheese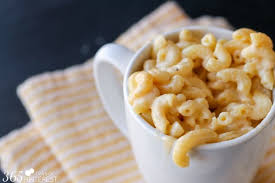 This recipe calls for more ingredients than the last two, but it is still incredibly easy and only takes five minutes! Mix together a half cup of macaroni, a half cup of water, and a pinch of salt in a mug, and microwave for two-to-three minutes. Add three tablespoons of milk, a quarter cup of shredded cheese, some more salt, and a bit of pepper to the mug and microwave for an additional thirty seconds. After stirring, sprinkle with chives for garnish, and enjoy your mug of cheesy goodness.
      5. Desert – 3 – Ingredient Brownies
Homemade brownies don't have to be difficult, and boxed brownies aren't your only option for an easy brownie recipe. After preheating your oven to 350 degrees, mix 13 ounces of Nutella spread, two eggs, and a half cup of flour in a large bowl. Pour batter into a square baking dish, and bake for fifteen minutes. These delicious chocolatey brownies are easy, quick, and yummy!
If you would like a closer look at the recipes, they are each linked below:
https://tasty.co/recipe/3-ingredient-teriyaki-chicken
https://tasty.co/recipe/microwave-5-minute-mac-n-cheese
https://tasty.co/recipe/egg-roll-mozzarella-sticks
https://tasty.co/recipe/3-ingredient-breakfast-cookies