The Best of New York City's Lesser Known Restaurants
What would you consider a perfect day in "the Big Apple?" To many, it consists of visiting tourist attractions like the World Trade Center, posing for pictures under the lights of Times Square, and enjoying a meal in between.  While the city is full of well-known dining favored by tourists, small business restaurants need support now more than ever. Let's explore the most underrated places to dine out in the big city. 
GELSO & GRAND
Little Italy, a historic neighborhood in Lower Manhattan, is known for attracting tourists thanks to their array of Italian eateries. Located on 186 Grand St., Gelso & Grand opened their doors in 2015 and while it's yet to be considered a "tourist trap" they are known for their brick oven pizza, variety of housemade pastas, and Italian brunch menu. And according to the business themselves, they proudly serve the "the biggest cannolis in Little Italy." On top of their delicious and fresh meals, city locals love the contemporary vibe and rustic ambience. 
COWGIRL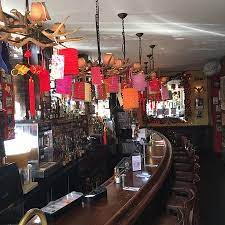 Located on 519 Hudson St. in Greenwich Village, Cowgirl serves a Southwestern cuisine of brunch, lunch, and dinner. According to the restaurant's website, they established the business in 1989 by owners and a staff that are "proud to be a part of uniting true wild-west spirit with the independent, creative energy of NYC." The unique but large menu consists of rattlesnake bites, quesadillas, catfish salad, enchiladas, and much more, while also being known and loved for their western cocktails. Weekly events, such as "Sunday Funday Dance Parties" and performances by local bands also take place inside of this lesser known restaurant. 
LOVELY DAY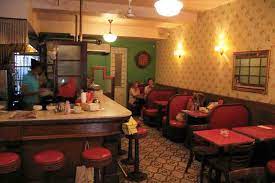 With a large menu of Thai food and drinks, Lovely Day serves lunch, dinner, and offers a space for private events. They even have a separate menu dedicated to their Japanese dishes, called "Menu Gohan-Ya." It includes sushi rolls, kabocha pumpkin soup, Japanese curry, and Shio Koji grilled chicken. Lovely Day is located on 196 Elizabeth St. in Lower Manhattan. The restaurant opened in 2002 and while it's not known to be a tourist location, they hold a 4.2 star rating on Google Reviews where customers express their fondness of the atmosphere and affordable prices. 
S'MAC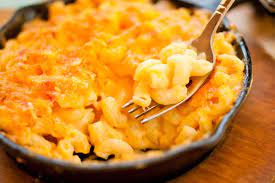 Located on 197 1st Ave in the city's East Village, the vast majority of the S'MAC menu is literally in its name. Mac and cheese can be served in a variety of ways at this little known restaurant. From turkey to Philly cheesesteak mac and cheese, they have quite the unique menu and also offer dairy-free, gluten-free, low-carb, and vegan options. Or build your own mac and cheese in just three steps. In an effort to help the local community, S'MAC placed a Community Fridge in front of their doors where those in need can pick up free meals that were donated by others.
WESTWAY DINER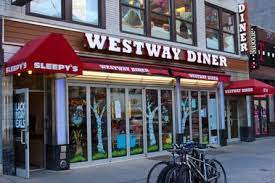 Located on the west side of Manhattan at 614 9th Ave, Westway Diner opened in 1988 and has been pleasing customers ever since. On the restaurant's website, the staff states that "our menu has everything you could possibly want in a diner experience." Their classic diner menu consists of eggs, sandwiches, salads and more. What really stands out to city locals is the friendly staff, quick service, and affordable prices. 
LOBSTER JOINT
One type of food that New York City isn't known for is New England seafood. 1073 Manhattan St., Brooklyn is home to Lobster Joint, where customers enjoy lobster rolls, crab cakes, raw oysters and more fresh seafood. After their grand opening in 2011, the owners and staff have felt it to be "the taste of summer all year round." This lesser-known restaurant is definitely unique for the city, but customers are always satisfied with the great service and delicious meals.
THE KUNJIP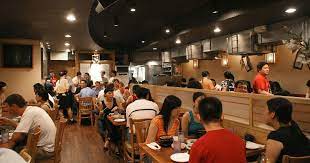 In walking distance to the Empire State Building, The Kunjip (32 W 32nd St.) is a Korean barbeque restaurant that opened in 2002. The staff tells their website visitors that their menu "features something for everyone." It consists of Sam Gyup Sal (sliced pork belly,) Dak Gui (marinated boneless chicken,) Al Chigae (codfish caviar,) Gop Chang (vegetable stew,) and much more.