Tragedy Strikes Brooklyn Family
On October 26 2013, a man named Chen Mingdong was arrested for the killing of five people. It was a family of six, a husband, a wife, and four kids. The husband was not there at the time when this happened. Mingdong was the cousin of the husband who was staying with the family. The wife made a call to the emergency line saying how he had been acting strange lately, being able to hear the nervousness in her voice. On that night, they found the wife and the five-year old son together in one room, with severe stab wounds. The three other children, who were one, seven, and nine were also covered in stab wounds located in a different room. The police had charged him with five accounts of murder which equals a lifetime in jail.
After that, he was charged with assaulting a police officer during the questioning process. During interrogation, Mingdong opened up about his problems saying that since 2004, which is when he came to the United States, he is jealous of everyone who finds success here. There is still no reported motive for why Mingdong made this bold decision. According to the New York Times, the NYPD have said he has stayed there before without an incident. There were also no records of any odd situations going on with the family or Mingdong in the household. Mingdong hasn't had any other arrests before this one.
About the Writer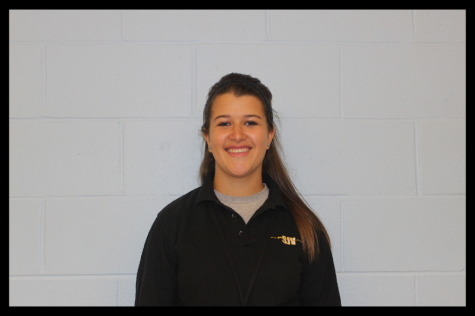 Emily Mugno, Writer
Hi,my name is Emily and I am a junior at Saint John Vianney High School. I enjoy watching sports and writing articles. My favorite sport to watch is baseball...