Viral Photo Saves a Man's Life
Raleigh Callaway, 49, was in the midst of a battle with stage-five kidney disease and needed a transplant, according to USA Today. Callaway, a police officer from Greensboro, Georgia, was struggling to find a match. He and his wife decided to pose for a photo with their daughters, holding a sign that read, "Our daddy needs a kidney!"
The photo quickly went viral after being posted to Facebook. It resulted in a mass of people willing to donate a kidney to Callaway. Among the offers was Chris Carroll, a health care consultant from McKinney, Texas, who turned out to be the best match.
"When I saw the story, it just kind of hit me," Carroll explained to NBC Atlanta affiliate WXIA. "Once I found out that I was the best one, it reinforced that this is what was supposed to happen. It was God orchestrating this."
Callaway stated, "He doesn't know me. I don't know him. I just think that can't be based on luck. I thank God for connecting us together."
The two men went through with the operation which was performed at Emory University Hospital in Atlanta on Sept. 27.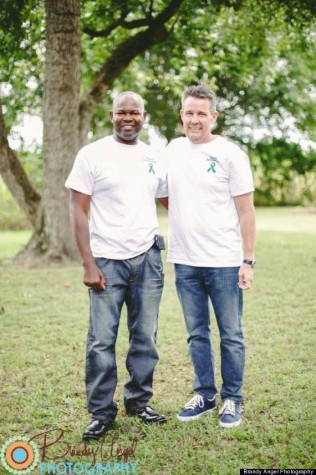 Callaway's wife and photographer Brandy Angel arranged the family photo that ultimately went viral. Carroll said that it was Callaway's daughters that motivated him to take action.
This experience showed not only Callaway's family, but also the entire nation that social media can connect people in need and bring out the kindness in people who have never met.
The family was so overwhelmed by the support of strangers that Callaway's wife started a non-profit with Angel called "Callaway's Angels." The organization will aim to do for others what was done for the father of two. It will feature a person every week that is in need of a kidney, with the hope of finding compatible donors through the website.