Why Hollywood is Wearing Black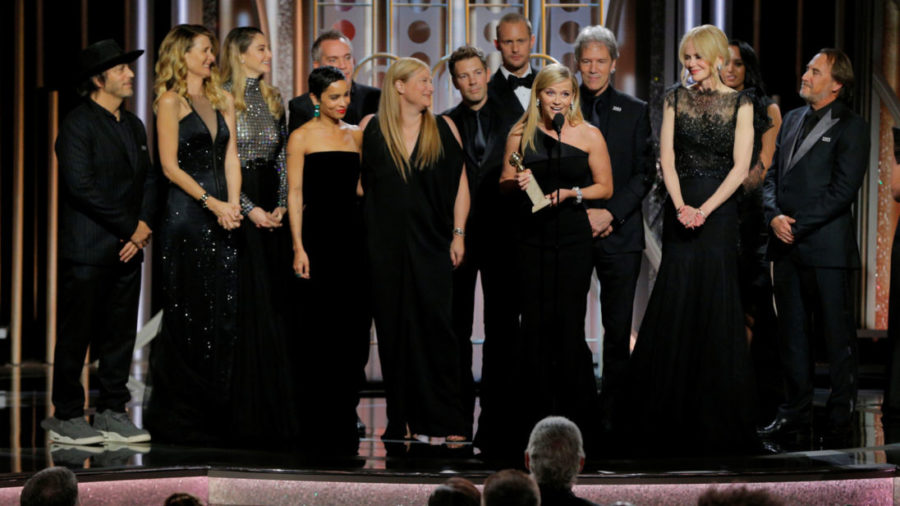 If you were one of the 20 million people who watched the 75th Golden Globe Awards on Jan. 8, you were most likely moved by the message spread amongst the female and even male celebrities who made an appearance. Almost every attendee wore black to the event, at first throwing viewers for a loop while watching.
2017 was a year of both hardship and relief when great deals of women opened up about sexual assault. As many who watched the premiere know, these celebrities were not all wearing black by coincidence, but to spread a powerful message. The color black is currently being used to represent and stand up against sexual abuse, harassment, and mistreatment against women in all fields. Actresses from Margot Robbie to singers like Kelly Clarkson were seen flaunting their style, all while making a statement. Even male actors like Zac Efron and Chris Hemsworth showed their support for the campaign, wearing black ties and #TimesUp pins.
The Golden Globe awards serve normally for entertainment purposes, and as an exciting night for those in the industry. The women at the event, however, made sure to use the widely broadcasted award show as a platform to finally speak up for their intolerance, and for the all the women in the world who have been afraid to do so.
"I want all of the girls watching here now to know, that a new day is on the horizon! And when that day finally dawns it will be because of a lot many magnificent women, and some pretty phenomenal men fighting hard to make sure that they become the leaders who take us to the time when nobody ever has to say 'Me too' again," proclaimed Oprah Winfrey during her acceptance speech for the Cecil B. DeMille Lifetime Achievement Award.
Throughout the course of the night, many winners heard references to the #TimesUp campaign upon the announcing and receiving of awards by the celebrities in attendance. This show, while being so brief, brought hope to people all over and spread the message that "time's up" on accepting inappropriate behavior in all fields. Though this movement has only just recently come to light, there's no doubt that time is up on ignoring a problem of such great significance in our world.