"Leave a Legacy"
The Continuous Impact of Mrs. S
        On Friday, Oct. 11, the Saint John Vianney community will honor the legacy of Jayne Shalkowski. This year's homecoming game will be the first annual "Jayne Game" to celebrate the life and legacy of SJV's beloved cheer coach and guidance counselor. The Jayne Game will be a 'Blue Out' in honor of her favorite color. @LancerFanpage tweeted they expect the student section to be a "sea of blue." A T-Shirt with a specially designed logo will be sold at the front gate during the game for $10. 
        Mrs. Shalkowski's daughter, Staci (also known as Miss Staci), shared her feelings about her mother's legacy that will live on through the new homecoming tradition. "For me, my mom's been here for so long, I wanted something to happen, but I was too afraid to ask. She worked here for over 40 years, so for SJV to name a game for my mom, especially a football game, is super special. She had a bond with the football and cheer teams, so for SJV to decide to do something for her is amazing," said Miss Staci. She added that her mom would prefer this more than anything, the community celebrating her, rather than crying over her. 
      During halftime, the cheer and dance teams are joining in a performance where they will dance to "Stacy's mom" by Fountains of Wayne. Miss Staci shares that this song shows a running gag that both her teams, SJV and Montclair, had with the mother-daughter duo. "They liked my mom more than me so this song fits perfectly," said Miss Staci laughingly. 
      For Miss Staci, she is extremely grateful for SJV and what the community is doing to honor her mother's legacy. "I am grateful for everyone continuing to memorialize her to keep her alive. Having a game and doing this article shows the impact she had on people and it will only continue to grow through her passing and her life."
      Jayne Shalkowski, best known as Mrs. S, was the beloved cheer coach at SJV for over 40 years as well as the guidance counselor to hundreds and hundreds of lucky SJV students over multiple decades. However, to most people, she was so much more than a coach and guidance counselor. Mrs. S was someone that made everyone feel comfortable and supported. 
     No group was more affected by this loss than the SJV cheer team and its generations of alumni. To the girls, she was not only their coach but a second mother. Emani Davis, an SJV senior and member of the team since freshman year, said, "After the unbelievable news, one of the ways we came together as a family, the family she built for us, was releasing balloons dedicated to her as we spent the night together. We decided that we are going to do it for her this year."
    Even though Mrs. S is no longer with us here, she continues to leave an impact on Davis's life. Davis added that she'll never forget the valuable lessons Mrs. S taught her. "Even though we had our competition season to worry about, Mrs. S, said that one of our jobs was to support the other teams at our school and be leaders," said Davis. Mrs. S instilled the importance of community service and school spirit through participation in pep rallies, games, and frequent visits to the NJ Veteran's Memorial home. 
      With the loss of Mrs. S, the football team felt as if they had lost a part of themselves. Without what once held them together, they struggled with the fact she was truly gone. Starting quarterback CJ Duell, says that she drove him to be the best version of himself on and off the field, every day.  "She was the first person to make me feel like family when I came in," Duell shared. Duell said Mrs. S assured him that she was going to help him get to where he wanted to be. "She was someone I could go to if I had a question, problem, or even when just needed to talk to someone. She was my mother away from home, and I will be forever grateful for all that she did for me."
     "My favorite memory was teacher appreciation day. I got her a bunch of flowers to leave on her desk and gave her a card to genuinely thank her for all she did for me. This was a week before she passed away. I'm so glad I got to give her a big hug and tell her how much she meant to me." said Duell.
      Mrs. S's impact reached far beyond athletics. Her door was always open to anyone who needed her, whether school-related or personal. She looked out for every student, even if she wasn't their assigned counselor. She made everyone feel loved, no matter who they were. Senior Zoie Sciascia shared, "She was not only someone I could go to, but she felt like a friend to me." 
       The impact Mrs. S left on Sciascia remains today as she remembers how she was always there for her when she needed to speak to someone. "I know she is guiding me the right way up there, and I am forever grateful for everything she has done for me." 
       When senior, Wade Edwin, heard the devastating news last May, he recalled that his first reaction was to go down to the football field to blow off some steam after school that day. While working out, he stopped for a second to take in what he had just heard. He decided to post a picture of the football field on his snap chat story, and his friend and SJV classmate, Maggie Schykernic, quickly replied, "This was her home." Immediately an idea clicked in his head. 
      Edwin started a petition to have the football field named after her.  The petition stated, "I believe the best way to honor the late great Jayne Shalkowski of SJV is to name the football field after her. No matter the weather and conditions, Mrs. S would come and coach her national champion cheerleaders and her Lancer Football Team. This was her home, now let's keep it that way." The petition currently has 9.370 total signatures, which is still just a fraction of the people Mrs. S touched throughout her lifetime.
        Mrs. S was one of a kind. She showed the students first hand what it meant to put others before yourself. She drove everyone to be the best versions of themselves. When we remember Mrs. S, we cannot forget her competitive nature, not just for cheer, but for every sport and activity. She wanted the best for the school and every student in it. 
        Mrs. S is in our hearts every day. Always. 
About the Contributors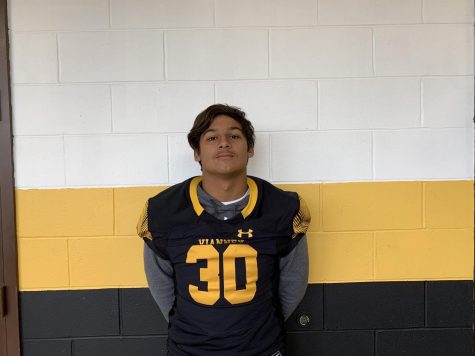 Trevor Dieguez, Editor
Hi, my name is Trevor Dieguez. I am a senior at Saint John Vianney High School. I am an editor for our school newspaper and I play varsity football.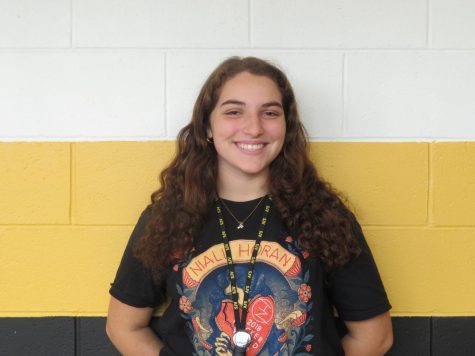 Brooke Simmons, Editor-in-Chief
Hello, my name is Brooke Simmons and I am a Senior at Saint John Vianney High School. I am co-editor in chief of our school newspaper, Lancers Point as...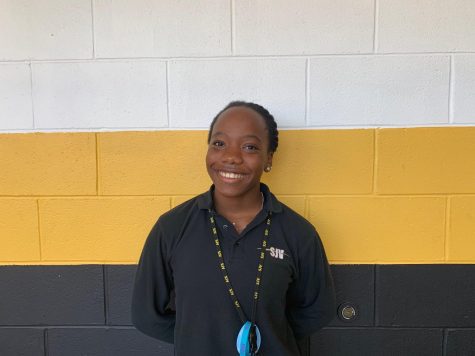 Emani Davis, Editor-in-Chief
Hi, I am a senior at Saint John Vianney High School. I am the co-editor in chief for our school newspaper and a varsity cheerleader