The Best of NJ's Lesser-Known Restaurants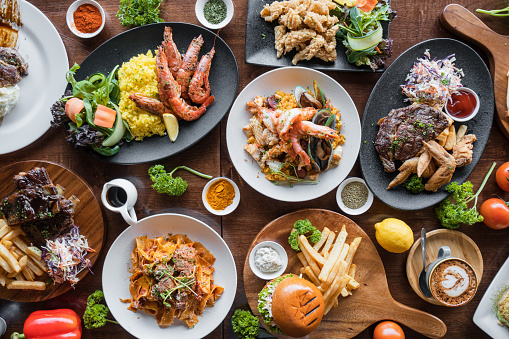 While New Jersey is known for various "food towns," there are many restaurants that don't get the recognition they deserve. Since the pandemic, many small-business and family-owned restaurants have lost their steady flow of customers, along with the money that comes along with them. As life returns back to normal, going out to eat is making its much-welcomed return. Here is a look at some of the most underrated restaurants in the Garden State. 
ABY'S MEXICAN RESTAURANT, MATAWAN
After opening their doors in 2002, Aby's Mexican Restaurant has become known for its authentic dishes and Hispanic atmosphere. Their menu, according to the staff themselves, quoted on their website, "reflects the diversity and richness of cuisine from different states of Mexico." They offer lunch, dinner, and a large selection of appetizers that includes sopa de tortilla and espinaca y queso. Don't worry about what the kids will eat, as a specialized menu is offered with meals ranging from baby quesadillas to chicken fingers. Some of "Aby's Signatures" are mixed fajitas and burrito mojados.
15 FOX PLACE, JERSEY CITY
Established in the 1990s, 15 Fox Place is a family-owned restaurant that serves Italian cuisine in multiple courses. The location is considered "a 'hidden' gem," as guests are served in a private house not too far from the Hudson River. Though it's lesser known, their family-style meals have been said to be delicious, according to multiple sources. According to Jersey Digs, meals are $95 per person and $25-50 per child. Dishes include Louisiana crab cakes, steak pizziola, and handmade ravioli. Reservations are required. 
THE CRACKED EGG CAFE, GALLOWAY
Located about 15 minutes away from Atlantic City, The Cracked Egg Cafe is the perfect spot for a sit-down breakfast or lunch. Despite its small, cozy atmosphere, they have a vast menu. Guests can create their own breakfast sandwich, or order eggs served in any style. This restaurant could be considered a small business, as it is operated by one owner, Melanie Ruggers, who opened its doors in 2016. They are known for their excellent service, consistently providing guests with a satisfying experience. On Google Reviews, they hold a 4.7 star rating. Here, customers rave about the service, pricing, quality meals, and coffee. The popularity of breakfast joints has been skyrocketing, so consider dining out at this homey, lesser known spot next time you're in South Jersey. 
THE ROADSIDE DINER, WALL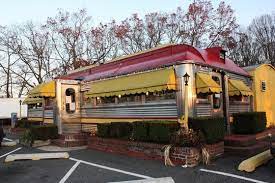 A one of the oldest diners in the state, The Roadside Diner (opened in the 1940s) has an old-school atmosphere with a menu full of burgers, sandwiches, salads, and omelets. They are known for their famous egg rolls.  After a 2008 renovation, the restaurant began to draw in more customers, but it is still not as popular as many past guests believe it should be. The inside has retro decor that gives off a "classic vibe." Customers are quite fond of the original stools and the retro music that is played all day. 
THE DAILY TREAT RESTAURANT, RIDGEWOOD
From Nutella milkshakes to lamb burgers, The Daily Treat has been pleasing guests with their "electric American menu," after opening in 1963 as a family-owned business. With a classic American cuisine, this restaurant is sure to satisfy customers with its fruit smoothies, breakfast quesadillas, and stuffed French toast. Lunch and dinner options are also available, with zucchini fritters, pizza burgers, and sliced steak salads. Guests are able to dine indoors or outdoors, with a view of downtown Ridgewood, surrounded by shops, other restaurants, and much more. 
FIDDLEHEADS RESTAURANT, NEW AMERICAN BISTRO, JAMESBURG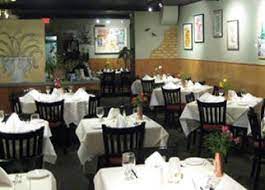 Fiddleheads Restaurant is lesser-known but always pleases their guests. Established in 1922, this restaurant is a top eatery for central New Jersey/Middlesex County locals, thanks to their sage mushroom tortellini, sauteed tilapia sandwich, and kiwi mussels. Each week, they have a new list of specials… for example, this week's includes shrimp Louisiana and duck confit. Enjoy a meal inside of Fiddleheads or in the comfort of your own home, after ordering one of their "Grab & Go" dishes. It's another tight-spaced location but has a fun and unique atmosphere that makes enjoying one of their meals an incredible experience. 
JERSEY GIRL KITCHEN | BAR, WILDWOOD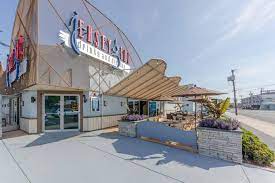 This list would not be complete without mentioning the Jersey Shore…though it is temporarily closed for the winter season, Jersey Girl is the perfect place to grab brunch or dinner after a long summer day on Wildwood Beach, thanks to their appetizing dishes, live music and entertainment, and beautiful view of the beach town. With a menu of salads, sandwiches, and summertime kabobs, this is another restaurant operated by a family (two brothers, Chef George Mallous along with Argie Mallous.) Plus, outdoor patio seating is available during the summertime.