New York Yankees Preview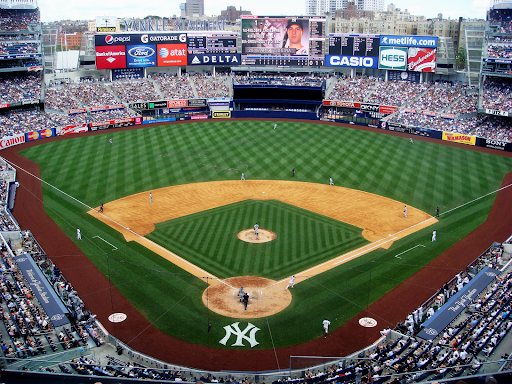 With Spring Training starting, the New York Yankees are always one of the top favorites at the beginning of the season. After losing in the American League Championship Series and getting swept by the Houston Astros, the Yankees made splashes in the Free Agent Market. The Yankees have star-studded power everywhere in the organization. They've come off a great off-season coming along with the biggest free agent on the market, Aaron Judge. Judge resigned with the Yankees in one of the biggest deals of the MLB with a 9-year, $360 million contract. Also, the team got a star left-handed pitcher from the San Francisco Giants, Carlos Rodon. This was one of the big upgrades for the Yankees and they could not be prouder to get another ace on the squad. They are counting on all the players this year and hoping for the team to be healthy throughout the year.
 Anthony Volpe and Oswald Peraza are emerging young prospects within the Yankees organization. Peraza played toward the end of the year and made some great plays, especially in the playoffs. Volpe, the young rising star in the organization, started off in Somerset and made a leap late in the year going up to Triple-A Scranton.  With Spring training already starting, another great prospect of Jasson Dominguez at a very young age is rising through the system. Dominguez made it to Double-A Somerset late in the year to help them win the championship.
 The New York Yankees look to be a threat and favorited to win the A.L East. The rotation will mostly look like Gerrit Cole, Carlos Rodon, Luis Severino, "Nasty" Nestor Cortes, and possibly with the last spot being Domingo German. The outfield is filled up with Harison Bader, Aaron Judge, with Aaron Hicks and Oswaldo Cabrera fighting for a spot. The infield consisted of Josh Donaldson at third base, Isaiah Kiner Falefa, and Oswald Peraza potentially splitting time. Gleyber Torres will be at second base, first base with Anthony Rizzo, and the catcher being Jose Trevino. Giancarlo Stanton will most likely be the designated hitter for the team. D.J. LeMahieu can get the starting job after coming back from injury hoping he comes back to his silver slugger self. The New York Yankees will look to be World Series contenders once again.