Roid Rage
Hang on for a minute...we're trying to find some more stories you might like.
Alex Rodriguez, third basemen of the New York Yankees was suspended for the second time for the accusations of steroid use. He was suspended for 211 games but was able to fight for the number to decrease, now at a 162 game suspension.
According to CBS News, A-Rod feels that everyone is out to get him. He feels that the decision is unfair emphasizing the fact that he has never failed a drug test. Even though A-Rod has been putting on an act, denying all allegations against him, Anthony Bosch decided to clear the air for America. He was the supplier and assistant in using the PED's, standing for "Performance Enhancing Drugs". A-Rod was scared of needles, resulting in Bosch usually injecting him. Bosch stated that Rodriguez paid him about $12,000 a month just to keep up with his dosages, making sure he was ready to showcase his abilities at every game. Fourteen players were suspended from the field just from Bosch's supplications, all being able to accept the consequences.
Ignoring the suspension, looking back at the baseball drug rules, Major League Baseball allows him to take part in their yearly spring training and exhibition games. In 2009, A-Rod did admit he was using PED's while playing for Texas in 2001-03. Ever since then, A-Rod denies using them.
There are people who have been caught twice, even three times, but still don't have a higher suspension number than A-Rod. Before using steroids, he was still a phenomenal player, being picked first in the 1993 amateur draft. He became a Major League player at 18 and an All-Star player at 20.
From everyone else's perspective, the last thing A-Rod needed was steroids to improve himself. Unfortunately, A-Rod is going to be memorable for the wrong reasons.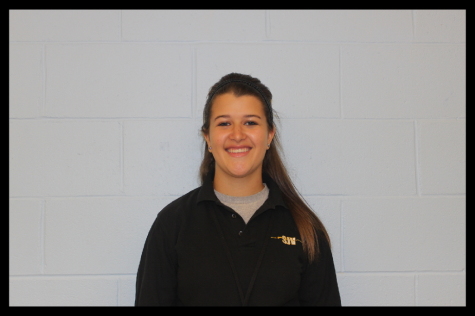 Emily Mugno, Writer
Hi,my name is Emily and I am a junior at Saint John Vianney High School. I enjoy watching sports and writing articles. My favorite sport to watch is baseball...