The Jets Bounce Back in Week 3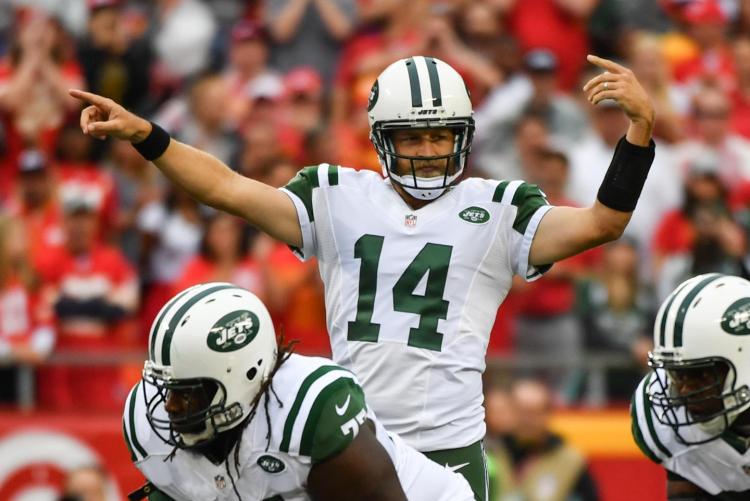 Beginning in the preseason, the Jets have not yet shown fans that they can compete. They started winless in the preseason and continued their struggles, jumping into Week 1 of the NFL season. After the rough loss to the Buffalo Bills in Week 1, it seemed as if they would have a repeat of last season, which for many people was considered a disaster. After trading away star receiver Brandon Marshall to the Giants, the Jets are left without a leader or distinct superstar on their team.
The Jets knew young players would have to step up and prove themselves. However, with that being said, Week 2 was not much better for the team. The Oakland Raiders blew them out in Week 2, and morale was low. The offense barely managed to score two touchdowns, and the defense could not stop the potent Marshawn Lynch in the rush game. In addition, quarterback Derrick Carr had over 200 yards passing with three touchdown passes. The Jets defense was stagnant, while the Raiders offense kept moving to score 45 points. The final score was 45-20.
Week 3 was a huge turnaround for the Jets. They matched up against the Miami Dolphins in a division game. The Jets offense came out of the locker room slow, with the score being 0-0 at the end of the first quarter. Fortunately, quarterback Josh McCown turned it up in the second and third quarters of the game.
The offense scored 20 unanswered points, and the Dolphins seemed as if they could not stop the passing show that the Jets suddenly put on. Former Temple football player Robby Anderson had a great game with 95 receiving yards. The Jets offense definitely showed that they can score, but they need to remain consistent over the course of this 16 week season.
The Jets offense has seen tough defenses so far this season, but they will see tougher in Week 5 and beyond. Josh McCown will need to lead the offense and prove to the NFL that he can be an elite quarterback if the team hopes to prevail this year.