Right Decision Comes Along with Wrong Punishment
Erin Cox, a senior who attends North Andover High School in Massachusetts, was deprived from her position as captain of her school's volleyball team.  The reason was because she had just gotten off from work and went to pick up an intoxicated friend who needed a ride home from a party. It was reported that minutes after Cox came to pick up her friend, the police showed up. North Andover High School has no patience for students involved in underage drinking. It has already been confirmed by the police that Cox wasn't even drinking. Cox's attorney, Wendy Murphy, has been working with supporters from everywhere to get the school to change their decision.
Murphy has said, "By punishing Cox, the North Andover School District is sending a dangerous message that young people are better off letting their drunk friends drive." The hash tag, "#IStandWithErinCox" has been showing up all over Twitter. People are supporting and recognizing the teenager for her responsibility and common sense.  One supporter had tweeted, "North Andover should be ashamed for punishing that girl making a responsible decision." Everyone is working very hard to try and win over the school by getting Cox's captain spot back on the team.
About the Writer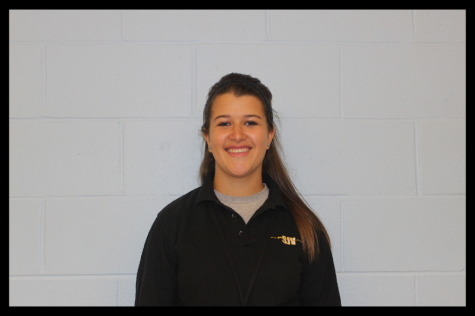 Emily Mugno, Writer
Hi,my name is Emily and I am a junior at Saint John Vianney High School. I enjoy watching sports and writing articles. My favorite sport to watch is baseball...