The Rockette Experience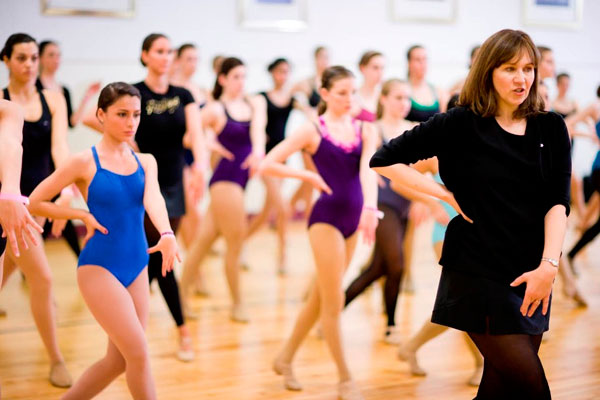 Young dancers who dream of experiencing a week in the life of a Rockette have the opportunity to audition for the Rockette Summer Intensive (RSI), which is entering its 16th season. Girls at least 14 years of age with five years of training in tap, jazz, and ballet are eligible to audition.
The Radio City Rockettes are famous for their eye-high level kicks and synchronized dances. Therefore, at auditions, the girls are taught a jazz and tap combination, and are asked to demonstrate eight eye-high kicks as well as a clean double pirouette. From here, they perform the combinations in groups of three to showcase what they have just learned to the judges.
If the girls are selected into the program, then they will have the opportunity to learn Rockette choreography taught by actual Rockettes for a week during the summer. In addition to the regular weeks of the Intensive, there is also an invitational week for the most exceptional dancers who truly exhibit a Rockette's dance ability. The invitational week teaches at a faster, more advanced pace to prepare the girls for the real Rockette audition.
At the intensive, dancers attend six-hour days with classes that feature Theater Dance, Jazz, Tap, Kickline, Formations, and Performance and Audition Technique. From 9:30 a.m. to 5 p.m., dancers experience the life a Rockette in a real studio rehearsal space. Dancer Alyssa, an alumna from the 2015 and 2016 camp, who was showcased in the RSI promotional video, said that when you are a member of the camp, "you come home and your whole body hurts but then you just want to get up and do it again."
At the end of the week, there is a showcase held in a New York City theater to feature all of the choreography that the dancers learned throughout the week. It gives families a chance to see the hard work of their daughters, nieces, sisters, etc., and the dancers an opportunity to feel like professionals.
Also at the showcase, some girls are invited to be Rockettes, whether it be at Radio City or another company in America. The Rockette Summer Intensive is known for offering positions to over 60 Rockettes, and continues doing so today. Audition dates for the 2018 Rockette Summer Intensive are set to be announced by mid-November, exciting many hopefuls.