Beyonce Releases Her New Album After 6 Years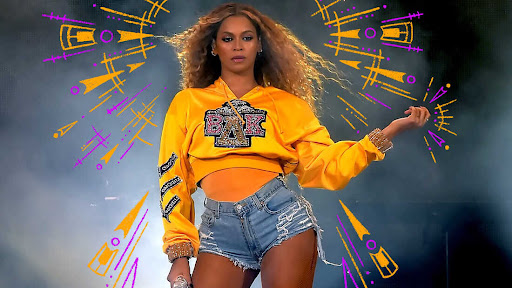 Beyonce is finally back! After her long awaited release it's finally here. Beyonce is an R&B singer and songwriter. She was in Destiny's Child which  helped her  launch her career as a solo artist. After the group departed she released her first studio album  titled "Dangerously in Love" , this album released in 2003. In 2004 she won five Grammys, including best R&B female vocal performance. Her last Album "Lemonade" was released in 2016. The album won her two Grammys and best music award for her hit song off that Album  called "Formation." In 2018 Beyonce had her own documentary on Netflix called "Homecoming". She was the first black woman who headlined Coachella that same year. 
Renaissance was first teased on June 16, where she  posted a photo shoot of her album cover. Fans  speculated that something was in the works. Four days later, she dropped her song "Break my Soul," one of the album's songs. Beyonce stated, "A place to be free of perfectionism and overthinking. A place to scream, release, feel freedom. It was a beautiful journey of exploration. I hope you find joy in this music." She said this while she was describing her album. After watching "Break my Soul," the singer confirmed that an album would drop a month after the song's release date. In total there are 16 songs on the album. These songs include "Thique," "Church Girl," and "Cuff it." In total there will be three parts to this album; the sixteen songs that she released are  only act I. Beyonce confirmed this on July 29, 2022. 
Beyonce will be taking Renaissance on tour in the summer of 2023. It is unclear about the tour dates, and also when the tickets will be released; but the singer did confirm an upcoming tour. Renaissance charted number one on Billboard hot 200. This makes Beyonce the first woman to chart as number one ever since the release of Adele's "30" album.