Netflix Drops Fan-Favorite One Tree Hill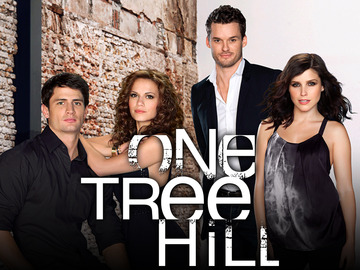 One Tree Hill, a show that aired on the CW network in 2003, has stirred a popular following in recent years on the modern streaming site, Netflix. However, now it is now causing an uproar as it is being removed from the website. Each month, Netflix removes and adds new movies and TV series to their collection, and this month, One Tree Hill was the victim.
Even though the show was a hit when it aired in 2003, it became very popular with millennials when put onto Netflix in 2011. Since then, it has been stealing the hearts of many, which explains why young people are so outraged by its removal.
The show follows the lives of half-brothers Lucas and Nathan Scott, along with the people they encounter and become friends with. Season one is set strictly on the nonexistent relationship that the brothers have and their competitive nature for their high school basketball team. After season one, the show develops more extensive plot lines that involve romance, friendships, and heartache. With humor from characters such as Brooke Davis, and positive persistence from the character Peyton Sawyer about art, music, and life, One Tree Hill is a show that has a message for every viewer.
Tiffany Ferrer, a Senior at Saint John Vianney High School, says, "This is bogus. Shows that are most watched and loved on Netflix deserve to stay on the streaming site. I am very mad because I haven't even gotten a chance to finish all of the seasons yet."
Netflix tried to defend its position by explaining that their licenses with certain production companies expire or become too expensive. In addition, the company released a warning a month prior to the removal of the show to inform viewers about its impending deletion. However, many fans remained annoyed.
Many people are trying to get the series back on Netflix. If you are also outraged by the removal of One Tree Hill, use the link below to recommend that Netflix put the series back on their streaming network.