Lancer Productions Preview: The Little Mermaid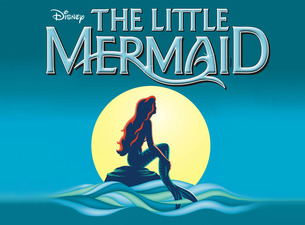 Saint John Vianney High School's Lancer Productions is gearing up for their next big showstopper: Disney's The Little Mermaid!
In past years, SJV's Spring Musical has not been one to miss. Most recently, productions of Disney's High School Musical, Grease, and Footloose have attracted large numbers and have made Lancer Productions a household name at SJV, with each performance almost always being sold out.
The Little Mermaid tells the story of a young mermaid, Ariel (played by senior Sophia Murillo), who longs to live on land with the humans. It isn't until she rescues and falls in love with Prince Eric (played by senior William DeMuria), a human, that Ariel gets to experience life on land. Standing in the way of the star-crossed lovers are Ariel's father, King Triton (played by senior Nicholas Hunt), and Ursula (played by junior Ariana Maturi), an evil sea witch.
Despite the show being months away, the cast is filled with excitement as they take on roles unlike ever before. "Playing the role of Ariel has been a dream of mine ever since I was a little girl, and I think many people would say the same thing, which is why I'm so honored to have been given the opportunity to bring this character to life," shared Murillo, who is set to play the titular role The Little Mermaid.
Sure to blow the crowd away is junior Greyson Riley, who will take on the fun-loving role of Sebastian, a crab who King Triton assigns to watch over Ariel. "I am so excited to play Sebastian because it's unlike any other role I've played before. I love to challenge myself, and perfecting Sebastian's accent is definitely a challenge that I'm willing to accept," said Riley.
Hitting the stage is also junior Ariana Maturi, who is thrilled to take on the villainous role of Ursula in this year's spring musical. "Typically, I find it so much more fun to play the evil role in shows. It's kind of interesting to take on a dark persona with a role, which is why I love doing it," Maturi shared. Maturi, in addition to the spring musicals, has also participated in many of the fall dramas, such as The Brothers Grimm Spectaculathon and John Lennon and Me.
SJV is anticipating a big crowd for this production, and are expecting many sold-out shows, considering the popularity of the musical. With that being said, The Little Mermaid marks the first time that an additional matinee showing of the Spring Musical will be held on a Saturday, in addition to the Saturday show at 7:00 and the Sunday matinee.
Mark your calendars! Disney's The Little Mermaid will be performed on April 12 and 13 at 7:00 p.m., April 14 at 1:00 p.m. and 7:00 p.m., and April 15 at 2:00 p.m.
Prepare to go "under the sea" with this phenomenal cast for one weekend only. You won't want to miss it!