Upcoming Fashion Trends: Summer 2022
As summer approaches, it's time to start switching out those spring clothes for a new and exciting wardrobe. From retro to modern styles, here is a look at the trendiest clothes and accessories for the warmer months ahead. 
THE BEACH SKIRT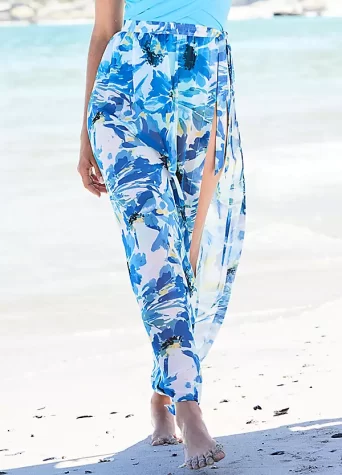 Want to make a statement on the sand this summer? A beach skirt (also known as a "swim skirt,") could be styled in a variety of ways- floral patterns, solid colors, maxi cuts, paired with a bathing suit top, or paired with a regular top. Unlike the basic cover-up, these skirts are commonly made with the same fabric or material as bathing suits, so you can take it for a swim without the worry of ruining it, according to L'Officiel Fashion Magazine. Many of the skirts are sold as a three piece bathing suit set, so don't worry about being mismatched. 
Y2K SUNGLASSES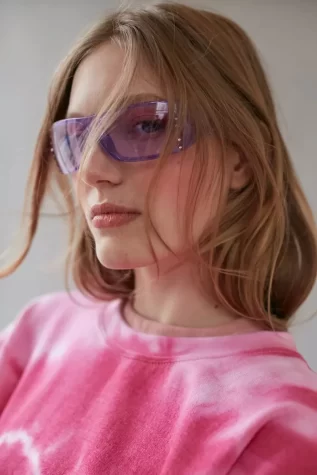 Brighter days are ahead. As summer approaches, so does the high UV index. With a pair of oval, round, cat-eye, or oversized sunglasses this summer, you can keep your eyes safe and be stylish at the same time. It may sound strange, but when it comes to sunglasses, it's actually trendy to go retro. These frames were favored in the year 2000, and though they have been slowly making a comeback over the years, they are expected to be very popular next season. Take a ride to Target, Urban Outfitters, or even a mall kiosk to grab a pair of your own. And, Elle Fashion Magazine reports that these glasses aren't the only Y2K trend coming back this summer, with " butterflies on everything" and "asymmetric hemlines" also making a return to the world of fashion.
ELEVATED FLIP FLOPS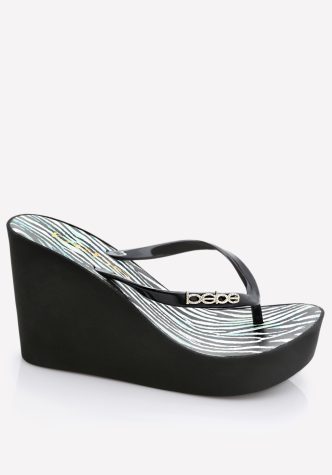 According to Vogue, elevated/platform flip flops and sandals will be so trendy this summer, that they could even be considered "the new Birkenstocks." Many stores sell these shoes, while both luxury and lesser-known brands have made them popular. If your summer is full of beach days, the shoes may not be too comfortable to stroll the sands, but certainly stylish for other sunny day occasions. 
STRAW HATS
Whether lounging by the pool or spending the day at the beach, a straw hat is yet another stylish way to protect yourself this summer. What's unique about this trend is the different styles the hats come in- from straw baseball caps and cowboy hats to bucket hats and fedoras. Some of these hats are "packable" to roll or fold and fit in your bag, according to Oprah Daily Magazine. Straw hats could also be sold with more detail to them, such as braided patterns, design prints, personalized text, and drawstrings. 
JUMPSUITS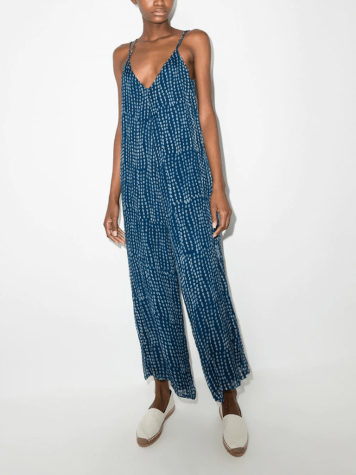 Though jumpsuits are known to be more formal, they are expected to be quite popular this summer for any occasion, and not just the casual ones. After being seen all over the runway at the latest fashion shows, they can be purchased at pretty much any clothing store. Find a jumpsuit that fits your style- whether it's flared, overalls, satin, or patterned to your liking. While they're perfect for the warm weather, they can be paired with a denim jacket, cardigan, or even just a light sweater on those cool summer nights. Along with a pair of sandals, flip-flops, or flats, a jumpsuit is sure to keep you stylish over the next few months. 
ANYTHING YELLOW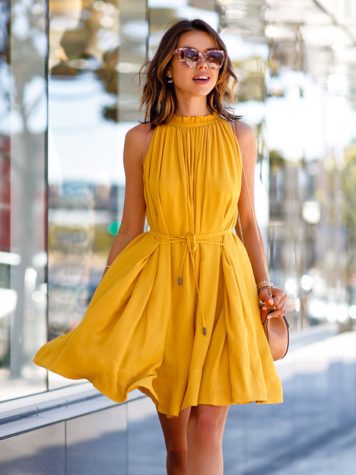 What color screams "summer" more than yellow? 2022's spring/summer fashion shows had models rocking the runway with the bright, playful color in a variety of ways- yellow dresses, jackets, shoes, skirts, bags, and more. The Editorialist Magazine reports that the designer brand, Etro, represented "lemon boyshorts and bowling shirts," while Chanel represented their looks with a "sunny hue" shade. Since this is a trend that is more broad, you can start heading to any clothing or accessory store before filling your wardrobe with the happiest color of them all.