SZA's Album, "SOS", Tops Charts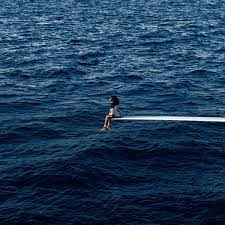 SZA's new album "SOS"  has now spent its ninth week at number one on the Billboard 200 chart. The new album has been propelled by the buzz of it being the singer-songwriter's first full length release in five years. Her second album, SOS, landed at the Number 1 position on the chart released by billboard on Monday Jan. 23, after earning an additional 119,000 equivalent album units for the week ending Jan. 19. Those figures include about 160.1 million streams of the album's 23 tracks. SZA's consecutive reign on the charts have not only put her in reach of records, but achieved them. 
The album had earned 93,000 equivalent album units in the United States this past week.  That's the most weeks atop the list for an album by a woman in nearly seven years, as reported by Billboard. She now has the longest reigning number one album in the US by a woman since Adele's '25'. "SOS" is the first R&B album to spend its first seven weeks at number one since Whitney Houston's  "Whitney" in 1987. In the last two decades from Feb. 2003 through the latest chart, only three women have spent at least seven weeks at number one in the last 20 years. 
During SZA's recent interview with the Rolling Stone Music Now podcast, she opened up about how she felt watching her newly released record top the musical charts and made her Spotify'snumber 1 artist globally. "I never thought in a million years that people would like it," SZA told Rolling Stones. Post her very well received album released, SZA recently hinted at a future collaboration with Miley Cyrus, after she teased future "surprises" for fans and hinted at a forthcoming deluxe edition of the new album.