Super Bowl Sunday Reviewed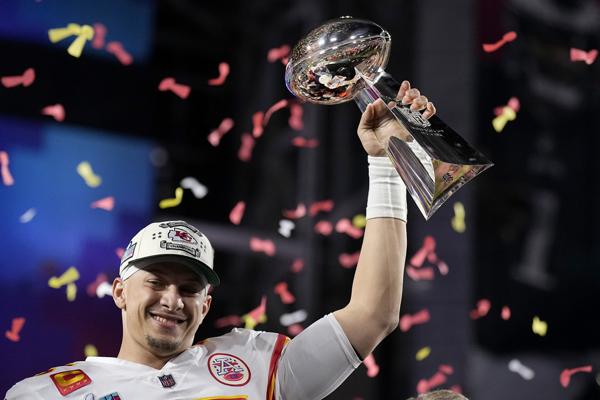 The big game that everyone around the world, like myself, has been waiting for is finally over, but did it meet standards? The answer to that question differs depending on what team colors you wear, but for the average football fan watching I'm sure this game was everything they were looking for.
From an amazing halftime show performance from singer Rihanna to late game drama like a controversial penalty flag ending with a game winning field goal. This game had the perfect script. Many believe it is the best Super Bowl within the last decade, some disagree, although everyone can appreciate how amazing it really was.
Reigning MVP Patrick Mahomes and the Kansas City Chiefs took on NFC champions Philadelphia Eagles led by second year starter Jalen Hurts. At the start of the season many people around the league pretty much wrote the Chiefs off. They lost star wide receiver Tyreek Hill and with players like Travis Kelce getting older no one expected the Chiefs to make it back to the super bowl, let alone win it. But those fans now know to never bet against the best player in the league Patrick Mahomes, time in and time out he has proven why he is simply better. From winning his first MVP in 2018, to winning SB MVP in 2019 where he and the chiefs took down the San Francisco 49ers all the way, to now winning his second MVP and winning yet another SB MVP to go along with his second super bowl win.
Many believe that this is just the beginning for 27- year-old Mahomes. One thing about the Super Bowl is there are two sides. While the whole state of Missouri is in complete awe and getting ready for the parade, Philadelphia has to go back with nothing but a loss. Luckily for them they do still have a 24-year-old quarterback, who has already proven to be a MVP level player and may be able to bring them back to the big game and finally take them to the promised land. All he needs is time.
If Philly continues to surround him with great young pieces like they have been, I can see them making another run at a Super Bowl next year. One thing that Philly must do though is be aggressive in the free agent market. A lot of their starters are up for a contract this offseason and there are plenty of free agents that they could use, they must be able to spend money. But for now there's nothing else Philly can do but wait.