The 2017-18 Lancers Boys Basketball Team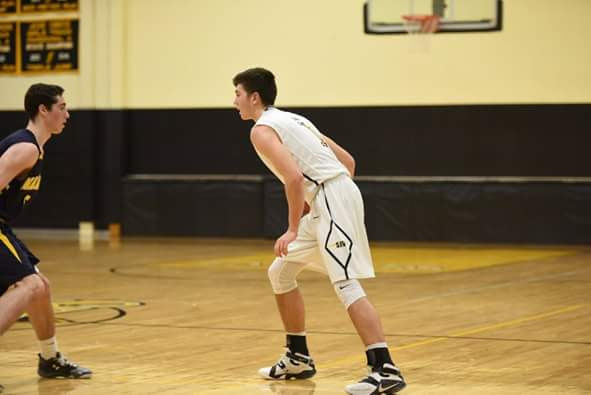 As the 2017-18 season approaches, the boys' basketball team at Saint John Vianney High School looks to make improvements from its seven-win season last year. After losing five seniors from last year's team, head coach Ryan Finch now has to come up with a new starting lineup for the upcoming season. After interviewing some of the players, the team seems to be optimistic for the season.
Coach Finch has named two captains for the team, Zach Moran and Chris Mikos. He is looking for them to be the leaders of the team on and off the court by setting good examples for the younger players in the organization.
"Being a senior on the team, in addition to being a captain, I know I have to be a leader to the other players on the team," Moran stated.
Mikos has confidence in the team despite a tough season last year, saying, "We've been in the gym as a team getting better." The captains know it is important to show confidence, especially for the other players on the team. "Confidence is everything right now. Right now our record is 0-0," said Mikos.
Every Tuesday and Thursday, the team collectively goes into the weight room at SJV and works out, trying to get better as individuals and as a team. "I think working out together is making us better altogether and is giving us better chemistry," senior Brendan Grospin explained.
Throughout the preseason, the team has been playing in Fall league games against other shore conference teams, some of which they will be playing in the regular season. The Lancers have a record of 2-2 through the four games they played.
"The Fall league isn't necessarily about winning. It's more about getting better as a team and preparing ourselves for the regular season," senior CJ Keeling stated.
The team is determined to get better together, and not one person wants to do something for themselves. All of the players realize it is a group effort. The players understand that if they want to be successful this season, they need to play together, not as individuals.