Kinky Boots' Successful Six Years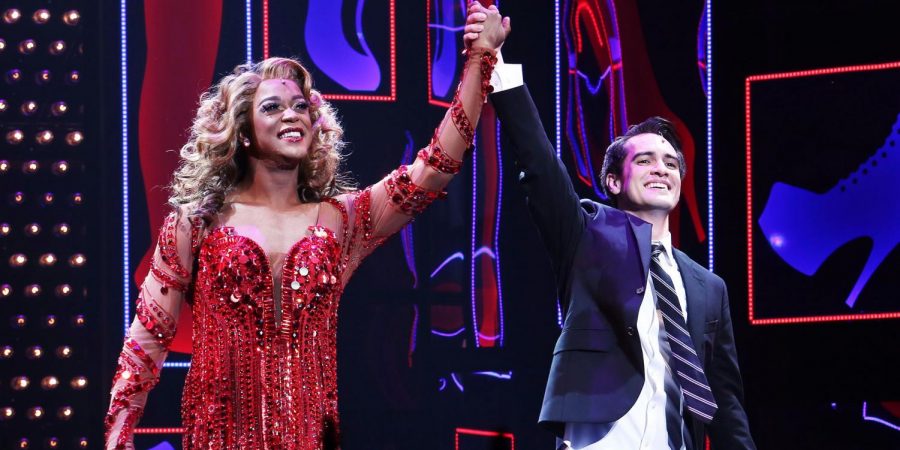 What is the secret to "Kinky Boots'" success after lasting nearly six years on Broadway? Is it the music by Cyndi Lauper? The story's message? Or can it be the star-studded casts that have been involved in this production?
Some of these stars include Panic at the Disco frontman, Brendon Urie, Pentatonix vocalist, Kirstin Maldonado, and social media star Todrick Hall. When Brendon Urie started his limited engagement, the show sold out, and Kinky Boots became one of the hottest tickets on Broadway again. Over the course of the "Kinky Boots'" run many celebrities and Broadway stars have stepped into the main roles, for limited engagements, of Charlie, Lola and Lauren. This was done so the production could increase in ticket sales and in turn run longer.  
Original Cast members including Tony award winner Billy Porter, and Stark Sands also came back to reprise their roles years later which led to another skyrocket in ticket sales.
The show opened at the Al Hirschfeld Theatre, in Manhattan, on April 4 2013, and will be closing on April 7 2019 making their run a little over 6 years.
"Kinky Boots" is about the son of a shoe salesman, Charlie, who inherits the "Price and Son" factory after his father's untimely death. Charlie soon realizes the factory is going out of business and in order to keep the close family friends employed he needs to find a "niche market."
Enter Lola, a drag queen who is faced with the problem of his heels always breaking. This sparked an idea in Charlie's mind to create a heel that can support a man's weight. As Charlie struggles to make his vision a reality, he and his coworkers might just learn a thing or two in acceptance, and tolerance.