Go Wildcats! High School Musical 4 is Happening!
Hang on for a minute...we're trying to find some more stories you might like.
Drop everything and pay attention! Prepare to get hit right in the childhood. HIGH SCHOOL MUSICAL 4 IS HAPPENING. No, this is not a drill.
Recently, Disney announced that they have officially began a nationwide casting search for their new movie, High School Musical 4. Ten years ago, in 2006, the first film in the series, High School Musical, premiered on Disney Channel and it quickly became a global phenomenon. The film follows a Romeo and Juliet-esque plot with the two main characters, Troy and Gabriella. Troy is the East High Wildcat basketball star and Gabriella Montez is the school brainiac, and despite them coming from rival cliques, they both come together and audition for their school musical and fall in love. Very cheesy. Very romantic.
Two sequels followed, High School Musical 2 and High School Musical 3: Senior Year. The two movies generated even more global success than the first. High School Musical 2, released in 2007, was watched by 17.2 million viewers in its first broadcast, which was record breaking for Disney Channel. The third film in the series, unlike the first two, was released theatrically in 2008. High School Musical 3: Senior Year grossed over $250 million worldwide. A few years later, Disney released a direct-to-DVD film, Sharpay's Fabulous Adventure, starring one of the film's main characters, Sharpay Evans, but honestly, no one cares about that spinoff.
All around the world, fans of the hit series were thrilled to hear that they would be able to step into the halls of East High once again. This January marked the 10 year anniversary since the original film premiered. It's safe to say that it was appropriate timing for this film to be announced. Though fans are definitely excited about this new film, they can't help but be a little upset about some major changes that are taking place in the continuation of their favorite childhood movies.
Unlike first three films, Jeffrey Hornaday will be directing and choreographing High School Musical 4. The first three films were directed and choreographed by Kenny Ortega, who is knowing for his amazing routines and his perfect directing. Many credit him for the success of the series. Though, Hornaday is only really known for directing another Disney Channel musical film, Teen Beach Movie, released in 2013, which didn't even remotely live up to the success of the High School Musical series.
There is also one more major (and possibly fatal) change that has fans of the series upset with the new film. Be prepared to cry: High School Musical 4 will feature an all new cast. This is going to be tough, but we'll get through it together. *Insert "We're All in this Together" joke here.* Fortunately though, Disney does plan to stick true to the first three films, saying, "High School Musical 4 … will continue the story of the global sensation High School Musical — and introduce new East High Wildcats and their crosstown school rivals, the West High Knights." If you aren't excited right now, I'm just going to assume that you weren't a child who lived in the 2000's.
We're going to have to wait some time before we actually get to watch High School Musical 4, but in the meantime, we can re-watch the first three films! Go Wildcats!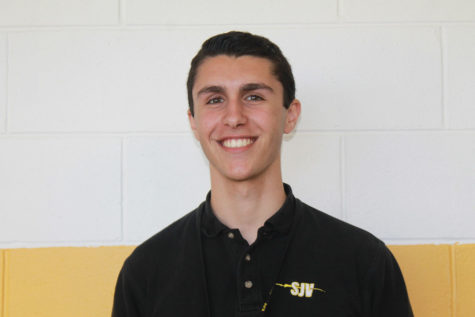 William DeMuria, Editor-in-Chief, Pop Culture Editor
What's good? My name is William DeMuria and I'm a senior at Saint John Vianney. I participate in Key Club, Culinary Club, the school musical, the Director...