"It" is Brought Back to Life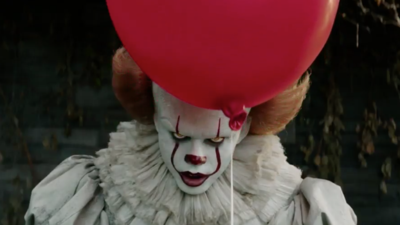 Hang on for a minute...we're trying to find some more stories you might like.
Have you ever wondered what it's like to be in a scary movie? Well, the newly released horror film "It" is sure to take you on a thrilling journey that will leave you wondering if you actually are.
The spine-tingling flick inspired by Stephen King's original novel takes its viewers on a trip to Derry, Maine, where a group of young outcasts fight the shape-shifting monster that chases down and torments children every 27 years. Despite the characters' fears, and the true horror that is haunting the town, the group of friends are determined to kill the demon that's been causing so much chaos.
With an 89 percent rating on Rotten Tomatoes, "It" has brought much hype within the first few days of its release. The incredible special effects and dramatic costume design transforms Swedish actor Bill Skarsgård into the evil dancing clown, "Pennywise," and Skarsgård has received much praise for his performance. "What Bill Skarsgård does with the role works well precisely because he doesn't appear to be laboring hard to frighten us. He doesn't vamp it up. He's coy-he toys with these kids-making his sudden bursts of insane clown hostility that much more shocking." says Christy Lemire of Roger Elbert Reviews.
Considering the great success of both the novel and the original "It" movie, creating a remake was definitely risky for director Andres Muschetti. However, the 2017 remake did a whole lot better than its first. With unbelievable results, according to IMDB, "It" racked up a whopping $117,150,000 on its opening weekend and has a current gross of $143,60,390. A truly shocking outcome fits for a truly shocking film. "It" is in theatres now!