Prom Dress Trends 2023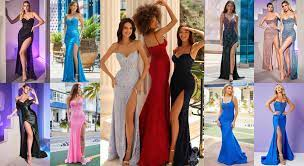 Each winter, once everyone rings in the New Year, the next event that many look forward to is Prom. Like previous years, a few new trends have hit the scene in 2023. Prom is a big part of someone's high school experience. Specifically, females enjoy this time of finding the perfect dress. This list is a culmination of the newest dress trends that have come with the new year.
Bright is Beautiful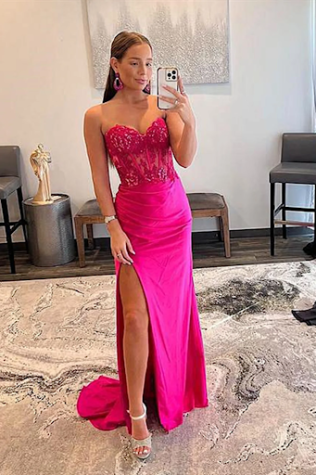 This year prom dresses are brighter than ever. They are making a splash in the prom season. Brands like Sherri Hill, Portia, and Scarlett have notoriously started to make more luminous dresses. This trend has 2023 wrapped around its finger as it comes in at number 1 in the season's trends. Bright dresses affect not only the prom world, but the pop culture world as well. These dresses have hit red carpets and formal events. Colorful dresses are known to capture the attention of everyone near them. Colors such as hot pink, orange, yellow, and even blue are being worn to prom in their brightest form. This is why they are such a big hit this prom season. 
All About the Feathers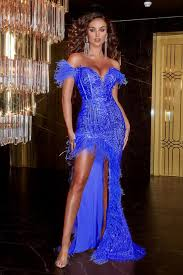 Feathers here, feathers there, feathers are everywhere this Prom Season. Feathers are making a stark appearance in this year's prom season. The feathers appear as features in the trains of the dress as well as on the shoulders of the dresses. They come in a variety of colors and are seen as a whimsical way to spice up prom dresses. They are statement pieces that will make you memorable at your prom.
Welcoming Cutouts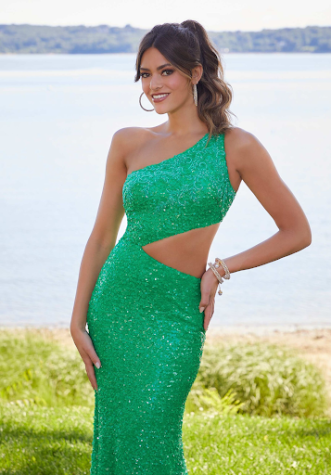 This year, cutouts in formal dresses have made their mark more than ever. Prom dresses this season have opted for a more eclectic style. Stars like Dua Lipa and Bella Hadid have ushered in this style. These dresses fit the mold of the clothing trend of the 2000s that has taken over the last few years. With more skin showing, dress wearers of this style opt for a more minimal dress. This dress is worthy of stopping the show at prom!
Let it Shine & Sparkle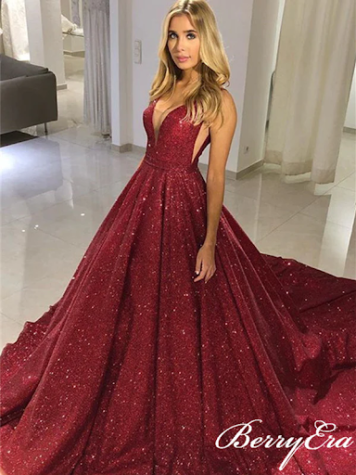 Sparkle has always been in style, but this year it is shinier and glistens brighter on prom dresses better than before. Celebrities around the world have embraced this trend. The sparkles on their dresses are sure to make them the talk of the town. The more sparkles on a prom dress, the better you will feel and better the night!
Lace Has Made It!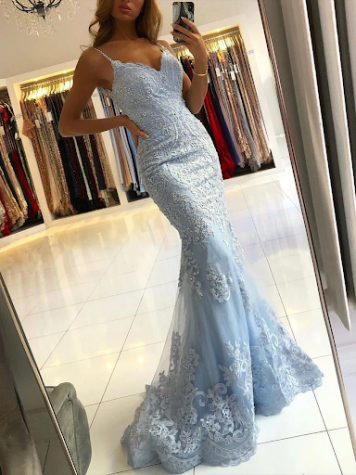 We are saving a timeless dress type for last. Lace has once again made its comeback during this prom season. Lace dresses will give you an elegant look at your prom: rain or shine. And they only need a few accessories. Whoever adopts a lace dress for prom will not regret it!