New York Rangers Pre-Season- What to Look For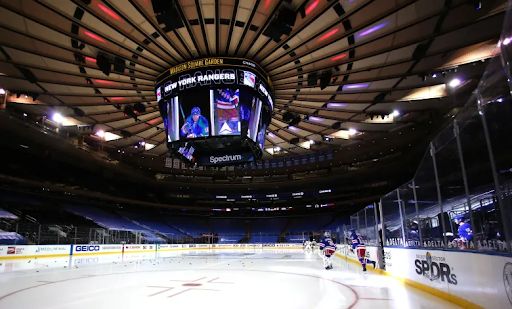 The Rangers will play against three teams, the New Jersey Devils, New York Islanders, and the Boston Bruins. Each team will be played twice, three home, and three away. The first game was at the infamous MSG, on September 26, 2022.
The first game was a 4-1 against the NY Islanders. With the Rangers having most of the puck control – they were able to score a late goal in the first period by Jimmy Vasey. Another goal followed, with four minutes left in the first by Chris Kreider. With .04 seconds left in the first period, K'Andre Miller scored to make the final score going into the second period 3-0. 
With eight minutes left in the second period, Zac Jones scores to make the score 4-0. With three minutes remaining, number two on the Islanders, Robin Salo, scored to end the game 4-1 Rangers. With a great opening game, we can expect a lot to happen in the upcoming season.
The Pre-Season came to a close with a 2-3 loss against the Bruins on Tuesday, September 27, 2022. A 5-2 loss to the Devils, followed by a 2-1 against them the following day. They finished pre-season off with a 5-4 loss against the Bruins, and a 3-1 loss against the Islanders.
The 'Kid Line'  is back! Starring Alexis Lafrenière, Filip Chytil and Kaapo Kakko. They started playing the line together late in the last season and made a big difference in the playoffs. The kid line is a pair of fresh young legs. They were proven once again a strong line against the NJ Devils in pre-season.