AP Exam Week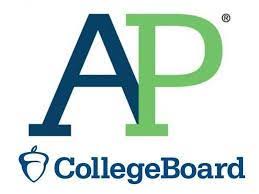 The 2022 AP exams are underway!  May 2 was the first day of the exams and they will continue until May 13. 
AP stands for advanced placement; these classes are rigorous college-level courses that run the entire school year as opposed to the normal block scheduling of other classes. SJV is proud to offer the AP Academy to its students: academy members have a tight schedule with multiple APs per year throughout their entire high school career. The AP Academy has two tracks students can choose from: Liberal Arts and Math/Science. 
The schedule for the AP course exams SJV offers is as follows: 
AP US Government and AP Chemistry: May 2
AP Comp Government (self-study) and AP English Literature/Composition: May 4
AP Stats and AP Human Geography (self-study): May 5
AP Drawing and AP US History: May 6
AP Computer Science and AP Calculus: May 9
AP Language/Composition: May 10
AP Biology: May 11 
AP Physics: May 12 
Students are allowed to dress comfortably on exam days. No food, drinks, or electronic devices are permitted. Be sure to bring number 2 pencils, pens, and an approved calculator if your exam requires one.