Spirit Week Review 2015
Hang on for a minute...we're trying to find some more stories you might like.
St. John Vianney's High School's spirit week took place on October 12 through October 16. Spirit Week was a success this year with the entire school's participation all week long.
The first theme day was America Day where everyone saw who was truly patriotic and proud of their country. The students dressed in red, white and blue and brought in their American Flags to wave around.
The second theme day was twin day which was puzzling seeing a number of people wearing the same outfits again and again.
The last theme day was school colors where the students were representing their black and yellow colors and school pride.
At the end of the spirit week on Friday there was a pep rally where good luck was wished to the fall sports on their remaining seasons, the homecoming winners were announced, and a fun game was played with all grades.
The students headed out to the Homecoming football game against Raritan where we proudly took our win with a final score of 56 to 26.
Junior, Chloe Gillespie reports, "I love Spirit Week! I loved the theme days and the building of the floats. I had the best time at the football game and the pep rally was very peppy!"
This year instead of having a homecoming dance, there was a homecoming movie night. The event took place on the varsity baseball field where "Fast and Furious 7" was played.
"I had such a fun time at the homecoming movie. I definitely think it was a good idea to add that to Spirit Week. Everyone came out and I had a good time with my friends!" said sophomore, Maddie Doring.
"I had a good time at the homecoming movie with my friends. The dances were fun but so was the movie. Either one is a good time." reported junior, Tino D'amore.
Spirit Week this year was rated with over a seven out of ten by many of the students who were asked. This year's Spirit Week was a success and the students cannot wait till next year!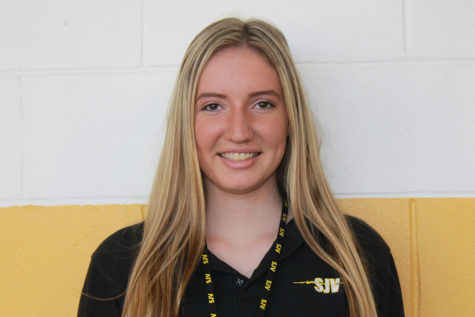 Paige McCloskey, Writer
Hi! My name is Paige McCloskey and I am a senior at St. John Vianney High School. I am a writer for Lancer's Point. This is my second year writing...